From planning to design, from making a budget to a contract, here is a complete guide to renovating a rental apartment that'll make your life much easier!
The phrase "give up your perfect home for the perfect apartment" has been a popular slogan in the real estate industry for decades. But what if you are renting and not planning to buy? If you have a rental apartment, that doesn't mean you can't have a perfect home.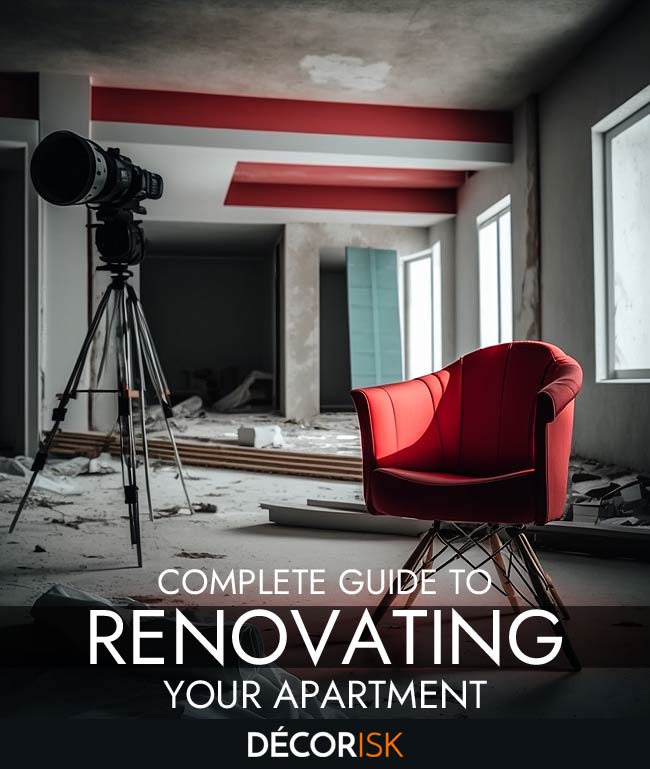 In fact, many millennials and Gen-Z agree that apartments are a better choice for them. Rising real estate costs, heavy house maintenance costs and the real estate bubble in many big cities are deterring many youngsters from home-ownership. This is getting even more pronounced after Covid, especially as having to switch cities for work is getting more and more common.
Personally, I agree, as home ownership keeps you rooted in a spot and you can't explore many career opportunities because of that. The one thing everyone's loving though, regardless of their budget or taste, is renovating rental apartments. People are creating their own special haven, hiring interior designers or DIY-ing it.
One of the most expensive aspects of home ownership is renovations. So it's crucial to plan it in advance. In this article, we will explore the ins and outs of renovating your apartment.
Step-by-Step Guide to Renovating a Rental Apartment
The renovation process can be broken down into three stages: Planning, Design, and Construction.
Planning: This stage includes researching what needs to be done, drawing up a plan and deciding on materials that will be used. The plan may also include an estimate of the cost of the project.
Design: In this stage, drawings are created for all aspects of the project including layout plans, specifications for materials and fixtures, architectural drawings and more. These drawings are then shared with contractors so they can bid on the job.
Construction: This stage is where all of the work takes place – from demolishing walls to installing new windows – until it's finished and handed over to new owners.
Each of these stages requires a lot of time investment (and learnings). In this article we'll focus on the planning and design part, as these are the most important ones, and you need to start with them. So let's break down renovation planning and design into different steps:
1. Plan Your Budget
The most important thing to do before you start a home improvement project is to make sure that you have the necessary budget. This will help you be focused, avoid overspending and will also provide you with a clear timeline for the project.
The first step in saving money on renovations is budgeting. Homeowners should set aside a certain amount of money each month for renovation purposes before they start any projects. This will help them know how much they have to spend and keep them from overspending or running into unexpected expenses later on down the line.
It's important to be realistic about your renovation plans. It can be a challenge to find ways to save money on renovations, but it's not impossible. For example, if you're looking for an apartment, it's best not to plan on large-scale renovations such as adding an extra bedroom or a new bathroom.
2. Plan Your Use
Why do you really need a renovation? Think of the major and minor reasons.
It's time to look at your old apartment in a new light. Think of what you like best and what you don't like before you plan renovating a rental apartment. Imagine your life in the next 5-10 years and how you want to use your spaces. Plan what rooms you need for what purpose, which corners to work in, lounge in, etc. Do you need extra storage, an extra desk, etc. – note down all your requirements.
Over the course of my career in architecture and freelance interior designing, the biggest mistake I've seen is people not being able to use their spaces properly, resulting in wasted rooms that eventually get cluttered up with extra stuff.
3. Choose What Type of Home Improvement You Need
'Home improvement' is a term that is used to describe the process of improving the value, function, or appearance of a house. There are two major types of home improvements that can be done – remodeling and renovating.
Remodeling is the process of improving the look of an apartment or building, or part of it, such as by installing new fixtures or changing finishes like ceiling, flooring, wallpapers, etc.
Renovation is the process of repairing and improving a house, such as changing room sizes, improving its structure, adding or removing rooms, etc.
Renovations are usually more expensive than remodels. This is because renovating a rental apartment requires tearing down walls and rebuilding them again, while remodeling does not involve any such drastic changes in the structure of the house.
You should consider the following factors when deciding what type of home improvement to make:
The cost and time available to complete the project
The impact on the property's value (if it is a resale)
The impact on your tenants (if it is a rental)
The impact on your finances (if it is a rental)
Your comfort level doing the work yourself.
If a majority of your dreams for your new home involve new finishes and furniture, you should simply go for remodeling. And if you really need to spruce up the plan of the house, tear down some walls before you make it useful, go for a complete renovation.
4. Plan if You Need an Interior Designer or Do It Yourself
An interior designer takes care of the design and decoration of your new home. They will also be responsible for choosing furniture, fixtures, and other decorative items to create a comfortable and functional space. Interior designers can not only bring taste and experience, they can also help you plan the budget and deadlines.
The first thing to consider when looking for an interior designer is whether you need an interior designer at all. If you have a general idea of what you want your space to look like, then it may not be necessary to hire someone. Homeowners who are interested in DIY projects can save a lot of money by doing the work themselves rather than hiring someone else to do it.
However, if you have the budget for it, hiring an interior designer can provide valuable inputs to make sure you're spending your efforts and money into buying what you'll love. Home renovations last 7-10 years, so it's important to make sure you do it well.
To find an interior designer, ask friends or family members if they know a good one in your area. You can also search online for designers in your area who specialize in the type of design that you are looking for.
5. Select an Interior Designer or Plan a Look/Theme
If you decide to hire a designer, you should select one as soon as you can. It is important to know what to ask before hiring an interior designer. You want to make sure that the designer has experience in your specific field, has a portfolio of work, and understands your needs.
The first thing you should do is make a list of questions to ask the designer before you hire them. Some examples include:
What type of design do you specialize in?
Do you have any experience with my industry?
Can I see some of your previous work?
What are your rates for this type of project?
How long does it take for the project to be completed?
If, on the other hand, you want to be renovating a rental apartment or remodeling yourself, plan the basic look or theme you'd like to go for. You can read about different types of interior design themes and create a board of inspiration on Pinterest. Research about contractors in your area, top brands in furniture and finishes.
6. Create a Renovation Plan
A renovation plan is a document that outlines the goals, objectives, and details of a renovation project. The plan should include the cost estimate and timeline.
The following is an example of a renovation plan:
Design Goals:
The new design should be modern, but also have some traditional aspects. A rustic theme with a warm color palette and cozy areas.
The renovated house should have more natural light and less clutter. It should also be low-maintenance.
Design Details:
Keep the same floor plan with two bedrooms, one bathroom, and one living room with an open kitchen space.
Maximize storage in the bedroom.
Construction Details:
Remove the living room partition to open up the lounge space.
7. Make Interior Drawings
You can let your interior designer draw this up for you, based on the brief (renovation plan) you send them. Or you can create it yourself. The best way to make an interior drawing is by using a CAD software. The software will allow you to draw the layout of your house, export the drawing as a pdf file and send it to contractors for quotes.
If you are DIY-ing renovating a rental apartment, but don't know AutoCAD, you can hire a draftsman either in your area or on a website like Fiverr to make it for you based on a hand-drawn sketch. Make sure you record all measurements of the house so that there are no surprises in the construction stage.
8. Hire a Contractor
A lot of people are looking for affordable and reliable contractors in their area to renovate their apartments. But with so many options, how do you know which one to choose?
There are a few things that you should consider when hiring an apartment renovation company or contractor. The first thing is the cost of the project. You want to make sure that the price is affordable and within your budget. The second thing is how long it will take for them to complete the project. If you need it done quickly, then you need to find someone who can work quickly and efficiently. Thirdly, make sure that they have experience in this type of project before hiring them for your own apartment renovation project.
The last thing that you should consider is if they have references from previous projects they have completed like yours. Have they worked renovating a rental apartment before? This will help give you peace of mind knowing that they will be able to handle your job successfully too!
You can get to know all this based on the interior drawings and renovation plan you have. If you have an interior designer, they can suggest you a contractor. Some interior designers even have contractors on their team with whom they co-ordinate the whole process of construction.
9. Draw Up a Contract
An interior renovation project can extend up to several months or a year, and there are multiple parties involved like contractor, interior designer and client (you). It's common for people to forget what was initially agreed upon, resulting in delays and disagreements down the road. The best way to get everyone on the same page is by signing detailed contracts.
Be sure to have a budget and deadline in mind, based on which the contracts are drawn. Make sure you write a contract that lists all jobs that the contractor will be responsible for (including detailed fixtures, finishes, brands, etc.).
The contract should also include the payment plan, in which fees are distributed along the timeline of the renovation, so you don't have to pay everything upfront. Try to negotiate a portion of the fees (5%) that is paid 30 days after the renovation is complete. This will give you time to find anything left out, or if something needs fixing.
10. Plan Your Purchases
To start, homeowners should research what types of projects they want done so that they know what supplies are needed and how much time it will take before getting started with any work.
In my project management experience, I learned how important it is to make checklists for all purchases and jobs. It'll help you keep a track of everything and make sure you don't forget any tiny details. Moreover, a checklist will help keep your budget in check while renovating a rental apartment.
Make a list of every item you require, from finishes to fixtures to furniture. Then note who you'll be assigning that purchase – the responsible party. It can be yourself, your interior designer or contractor.
You may need other professionals to help you with the renovation, like a false ceiling contractor or a flooring installation company. Make sure to add these items in your list too, so you can keep a track of budget and deadlines.
Also check out: How to Choose Furniture for Different Home Décor Themes
11. Execute Your Plan
Here comes the best part – construction. Well, it's not all that fun, but it's exciting to see your dream house get built and ready for your arrival.
Be sure to visit the construction site (if you're not living there) everyday or as often as you can, to check the progress. Keep an open communication with your designer and contractor and ask them what's the progress and what's next.
During my job in project management, my boss taught me one tip on how to make sure the construction is top notch. "Stare at every spot as if you've gone crazy. Stare until you find something wrong with it – it'll help you find things that may need fixing." The more involved you are, the more bang for your buck the renovation will be, as you'll be able to execute all your ideas.
Add a column in the list for cost, ETA (estimated time/date of arrival) and another for status. You can keep updating this list as and when an item is ordered or arrived. This will help you order things in time for their use. If you order everything well in advance, it can overcrowd the site.
So I hope this guide to renovating a rental apartment was helpful. Even though renovation is a time-consuming, tedious job, it's all worth it in the end. Happy renovating!
Read next: What does your Home Décor Say about your Personality?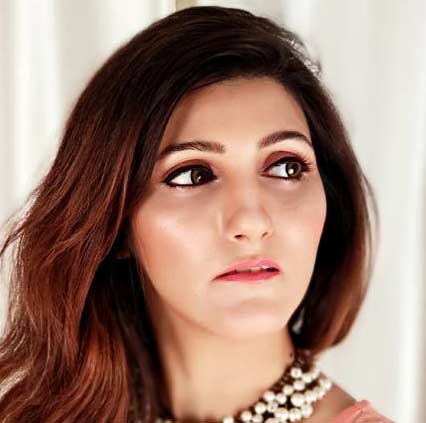 Shilpa Ahuja is a designer and editor of Decorisk Magazine. She has worked in hotel interiors at The Park Hotels, India, and has completed several home interior design projects as a freelancer.
She completed her Masters in Design Studies (MDesS) degree from Harvard University Graduate School of Design. She also has a Bachelor degree in Architecture (B.Arch) from Chandigarh College of Architecture. Her work has been published in Indian Design & Interior magazine and exhibited at Harvard University and at Aroma Hotel, Chandigarh.
Shilpa is also the Editor-in-Chief of Shilpa Ahuja Digital Media, which includes ShilpaAhuja.com, one of India's most-read digital fashion magazines. Originally from Chandigarh, she is currently based in Chennai, and can be reached at [email protected].