From rustic to nautical, French country to bohemian design and beyond, we have one for everyone. Here are 16 types of home decor themes that are worthy of a mention.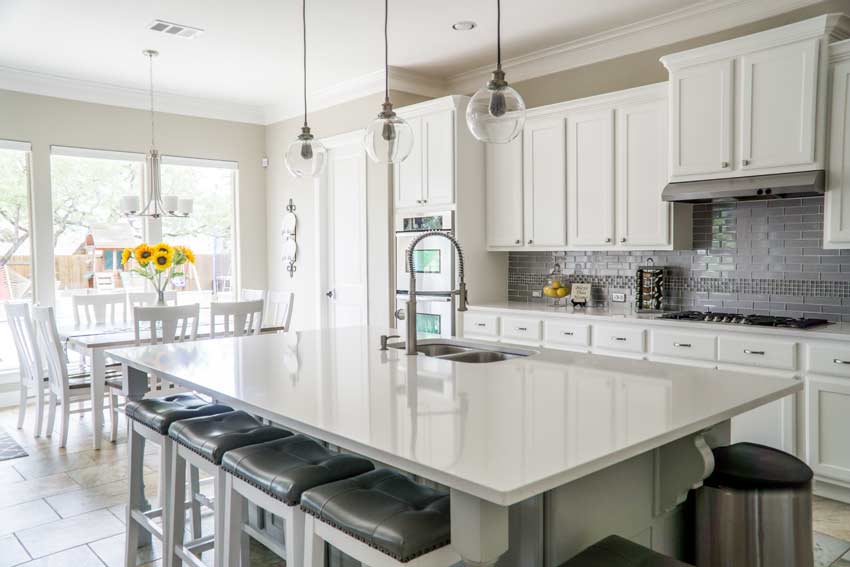 Filling your space with what's current might be tricky. While you want your home to look polished, learning about the different types of home décor themes is important. Interiors have a personality, just like people. So if you're building a new home or renovating an old one, it's a great idea to think of how your place can match your design and personal sensibilities.
To help you ease your search, we have rounded the best décor ideas of all time. From modern to traditional, nautical to nature-inspired themes, we have it all.
Different Types of Home Decor Themes to Help you Create Your Dreamy Space
If you wish to stylistically redo your bare rooms, keep reading. We've got all the different types of home décor themes to inspire no matter what your personality and taste. Whether you're a nature love, an art enthusiast, or a traditionalist, your home can be personalized with the things you love. Discover 16 types of home decor themes that are sure to inspire and bring style to your home.
1. Modern
The exterior of a modern home features neatness, clean lines, and unrestrained outlets. The modern interior decor is characterized by open spaces, pastel shades, and new materials. Think light shades of veneer, pastel leatherette, contemporary furniture and clear glass.
In addition, the open-concept design and huge windows allow you to display a glimpse of your interior design scheme. Here, we share an image of a modern home space, which is a representation of everything in between.
2. Bohemian
From a room clustered with colors, floral patterns, to a sober exotic feel, that's a bohemian room décor right there. If you share a vibe with casual-chic interiors, then you may experiment with gorgeous boho ideas. The idea of combining colors, floral patterns, and layering furniture styles will give your space a free and fun spirit.
When the setting is set perfectly, a bohemian home space translates creativity in a polished way. You can use dream-catchers, colorful chests, blown glass lamps, bright rugs and crochet wall-hangings. Welcome a set of old and new, as seen in the image below of a dining room-the brick concept walls, pairs well to the rustic table-setting theme.
3. Rustic
Exposed wood, natural materials, raw textures, and rustic joists are all makings of rustic home décor. The idea of rustic concept homes has evolved. And today we see traditional homes incorporating modern elements, like sleek features or a touch of the tone-down palette. Or there are also contemporary spaces which infuse country-inspired finish, such a rustic-chic or repurposed fixtures.
If you are looking for an escapade from the modern concept home, to a more stylistic airy retreat, then this rustic home-style may just persuade you to try it. Exquisite planters, simplistic lamps, and organic upholstery in neutral-shades would be good ideas.
4. French Country
The Parisian home décor has an effortless feel, yet it is hard to nail it. If you have always been inspired to transform your home into a chic, polished, French country-inspired space, then you should remember two things. Do not stop yourself from experimenting with different styles but at the same time do not overdo it.
Elements such as mirrors, white accents, chandelier, and stylish furniture can help you achieve the casual-chic French goals. You can also add mantel-pieces, sandstone or porcelain textures, suspended lamp-shades, distressed woodwork and French provincial furniture.
5. Nature Inspired
A nature-themed space is rich in textural design for creating warmth and spacious feel. If you want your home to have plenty of character without using plenty of colors, then a nature-inspired design is for you.
For an inviting and fresh environment, throw in natural elements. Think jute, marble, sea-grass, potted plants like succulents or cactus, indoor bulbs, veneer stone application, wood flooring or ceiling beams in wood. All these ideas can instantly help make that nature-inspired statement.
6. Shabby Chic
Shabby chic has become a popular style for types of home decor. The term itself denotes a modern method of adding refurbishments of old and the new. It stands for femininity and is truly an oasis for a woman. Features of shabby chic style are vintage, elegance, and romanticism of ancient times.
This style gives a vintage feel while also adding character. If you want to adopt this romantic design, then try merging antique and modern furniture to space. You can also add cute book-shelves, photo-frames, printed upholstery on high-backed chairs, and fairy lights.
7. Cozy
Cozy isn't about style but more of a vibe of a homely ambiance; space where you wish to curl up and relax. For instance, upholstered furniture and fireplaces will instantly give your space a cozy vibe. A living room like the one below may feel cozy because of its warm tones, architectural proportions, and snug interior.
Or it may feel relaxing because of its comfy seating options with expansive windows and soft throws. Natural materials like brick, warm-toned natural fabrics, wood also help make a space cozy. There is no single answer for what makes an interior space cozy, it all comes down to your personal tastes.
8. Vintage
While any historic period can be considered vintage in interior design, vintage is all about embracing renaissance themes. The trend for types of home decor comes and goes, but one thing we love seeing is a vintage design.
Today, designers do not go for an all-vintage look but instead, they keep it minimal with one or two statement elements, such as damask wallpaper, four-poster beds, or curtain valances. To help cement the vintage feel in your home, you may look for well-made antique pieces and make them the focal point. Think accent chairs, vintage dining table, and antique rugs. Also, be consistent whilst mixing your elements together.
Also read: Vintage Home Decor Ideas on a Budget: Age of the Vintage
9. Coastal
From easy materials inspired by oceanic elements, it's easy to perk up any space and transform it into a bright, airy room. The image below with coastal style has a beachy feel and will lift your mood. Lively blue and sea green hues, green plants, and tropical elements like seashells, mother of pearl or coral put a happy, consistent spin on this one. Consistent splashes of white and green transform this coastal themed home into a vibrant space for unwinding.
10. Industrial
The main features that make up for it are the unfinished details added with posh elements. Rich color palette added with rich splashes of white, charcoal grey, brown, and black is also seen in industrial themed spaces.
You can also try using exposed ceiling beams, exposed HVAC ducts, epoxy flooring, and post-modernist fixtures. While industrial home décor themes often seem stylistically done, it is actually quite feasible to create. This type of design theme is suitable for larger spaces at home and office.
11. Traditional
Traditional types of home decor feature classic detailing, clean furnishings, and a number of accessories. It has a vibe of neo-classical European sensibility. This type of home often has elements like rich shades, dark, furnished wood, and a number of textural designs. Furnishings feature ornate details, lush fabrics in velvet, brocade, and silk, including a number of patterns.
12. Nordic, Scandinavian
Scandinavian types of home decor are a representation of the simple life in Nordic countries. The furniture used for this theme is minimal and understated. There is also a sculptural influence over the furnishings.
Other features such as all-white palette, rustic depictions of wood, wide plank floorings dominate the Nordic theme. Splashes of color are often reflected in statement furniture; throw-ins like fluffy pillows or furs. Natural lighting, airy space, minimal elements, and functional furniture round up the Scandinavian décor design.
13. Nautical
Nautical types of home decor are out-and-out refreshing. There are a lot of maritime accessories thrown in to fit this style. You may opt for traditional or modern, pops of color or neutrals to suit your personality. Inspired by beach house themes such as rustic furnishings, blue hues, and sailing motifs, the nautical theme has fun and free-spirited vibe.
14. Travel Inspired
Are you constantly traveling and don't mind picking up souvenirs from each trip? Then you should try to throw in your passion into your home décor planning. The idea is to create a relaxing environment added with travel elements like maps as wall murals or depictions, on beddings, or graphic designs, vintage suitcases repurposed as furniture, travel gallery walls, and other travel accessories that you've picked up on.
15. Minimalist
The minimalist interior decor is all about minimizing detail through clean lines, solid colors, modern textures, and open spaces. It might be a bit of a challenge to be constricted while designing spaces. If you love a minimal, uncluttered design scheme, then you may opt for a great selection of comfy, clean furnishings, chic pattern-less artwork, and simple accessories.
See this image for instance. A mix of white, black, and grey fill the living room. The contemporary artwork along with the understated lampshades enhances the space. The grey tartan sofa along with the wallpaper completes the look.
16. Neo-Classical
If you like classical elements like chandelier and designer rugs, but don't like vintage themes, then neoclassical is the tasteful, timeless style for you. Polished, luxe and classic, neoclassical home decor themes is all about fusing traditional with modernist pieces. It can be in the form of a color palette that has captivated you, neoclassical is a popular decor design. But how do you achieve getting the look right without overdoing it? To start, you can select color schemes in muted hues with pops of brighter shades.
This home decor idea is also about royal luxe-with some serious finishing touches. While the color scheme stays refined, the accessories make a bold statement. Timeless styling and bulbous furnishings, with a touch of exquisite lighting, and curated art piece. A modern take on neoclassical style is holding it back. Less is definitely more in this case.
While designing your home may be an exciting prospect, the process might overwhelm you. You may try to achieve the right balance of function and form for it. No matter what style it is, remember to look into the smallest of details – from selecting the right furniture to choosing the perfect color palette that will inspire you the most. We hope our selection of different types of home decor helps you achieve that and more.
Read next:
– Eco-Friendly Interior Design: 8 Elements of a Green Home
– Timeless Interior Design: Home Interiors Feature
You may also like (opens in ShilpaAhuja.com):
How to Choose Lifestyle Furniture for the Perfect Home Decor
Lima Aier is a Staff Writer overseeing #content pertaining to latest news, home decor and lifestyle at Shilpa Ahuja Digital Media. Other than Decorisk, she also writes about fashion & relationship advice on ShilpaAhuja.com.
Prior to this, she started her career as a B2B writer which helped her quickly understand the business lingo and channel work around SEO articles for different writing spheres like financial services, education, marketing/ advertising, software technology, and healthcare.
She did Bachelors and Masters in English from North Eastern Hill University. In addition, she obtained a Diploma in Creative Writing. Originally from Dimapur, Nagaland, Lima loves staying up to date in current culture news, be it movies, music, or social media. When she isn't staring at an accessible screen, you can find her spending way too much napping or trying new beauty products.
She can be contacted at [email protected]