Thinking of doing up your new home or upgrading your space? Here are some furniture ideas according to décor themes to help you start.
Doing up your home involves a lot of planning. From choosing the theme, the color palette, to buying the right furnishings, to placing them right; there are a lot of things to take into consideration. Getting the right furniture based on your décor is one of the important things on the to-do list for every homeowner. To give you some furniture ideas according to décor themes, we have rounded up some tips below.
Eight Furniture Ideas According to Décor Themes
A good way is to work on spaces where you sit commonly like the living room and the bedroom. Always select the furniture according to the space size before selecting the proportion of the furniture items. Do not forget to blend it with the color palette of the walls. To achieve a coherent look, make sure to keep the different elements balanced even if you mix in different styles.
So keeping factors like aesthetics, space, and budget in mind, we share these furniture ideas according to décor themes to help you decide what's best.
1. Industrial
Industrial home décor theme refers to a fuss-free, minimalist décor that takes an idea from the loft design of factories, warehouses, and other industrial layouts. This type of style décor involves stripped architectural depictions like bare bricks, wood, metals, and recycled materials. So the best way to create an industrial-designed home is to customize the house using the right furniture items and décor that are completely tailor-made for your home.
When designing an industrial style living room, keep comfort in mind. A fuss-free take on furnishings with simple designs, natural textured upholstery, and solid colors will serve as the perfect backdrop. The best furniture for this kind of setting is often unfinished, raw, and matched with antiques. Metal furniture is your best bet. Go for steel chairs, cage side-tables or steel counter-tops. You can also try furnishings with industrial accessories like exposed lamps or ducts, bolts, rivets, or chain links.
2. Traditional
One of the most preferred design styles is traditional interior design. This style highlights the details of past ages and design developments. Traditional interior design combines a mix of unique finds. The best factor about this style theme is that it is not married to one style.
Symmetry plays an essential role in creating a vibrant yet balanced visual. So for traditional themed home décor, focus on symmetrical layout to give out that formal vibe. For example, place a matching sofa and armchairs on either side, with a coffee table in the center.
Traditional materials like suede or leather in warm, natural tones, and velvet also work well. Besides that, the seating height is also important. The sitting area should have sofas and lounge chairs of similar height for an inspiring take on traditional furniture ideas according to décor themes.
Lots of exposed wood will give a warm feel, and choose tones like deep wenge, chestnut, or cedar. Follow similar lines for the dining room. Opt for crystal decorative fixtures and a stunning China cabinet.
3. Bohemian
With the right furniture items, a home with bohemian décor will exude vibrant creativity in a polished manner. A boho design is not only about dramatic color schemes and prints, it has a whole lot of variations. Layering patterns, adding colors, and matching furniture style will bring out the true bohemian essence of being free-spirited and fun.
From a busy room filled with floral upholstered chairs with matching garden stools to a more-toned down of sofa and club chairs with color filled walls, there's a bohemian room out there for you. Boho chic theme is also defined with ground seating, low-hanging vintage lamps, and quirky fabrics.
You can also try a lot of colorful prints in the upholstery, including paisley and large floral prints like sunflower or poppies. Mix bright colors with earthy tones like leaf green or mustard with sand. Or orange with deep red and beige.
4. Modern
Every home has its unique characteristics and use of accessories. All these elements give your home a stunning yet very simple look. Modern décor spaces are similar to minimalist homes in terms of its clean, simple lines. In a modern décor home, you will find accessories, cutlery, curtains in bright colors. The furnishings are often in plywood and plastic. The furniture that goes best with modern-themed homes are clear and seek designs.
Plan the furniture items of your exquisite modern home décor style keeping shape and scale in mind. Remember to treat your furnishings as a universe of creativity. For added impact and proportional interest, keep it clean and sleek with antique pieces.
5. Coastal
Coastal home decor has a relaxed vibe to it. It is inspired by beach aesthetics like seashells, horizontal stripes, and corals. To adopt the coastal home theme you must select a color assortment of crisp white, pastels, and sea colors. You can try coral red, blue, turquoise with shell white or deep blue with sand.
The furniture of this coastal house depicts the seaside theme that is casual and easy but with a touch of polished sitting arrangements. Try upholstered chairs with statement side tables in slatted, rope-end or reclaimed wood. Stone or mother-of-pearl look great in this theme.
6. French
The French culture is all about being classy, polished, and refined. Similarly, the French décor theme has the same influence. French interiors are kind of disheveled, more like lived-in, but elegant. They are neither curated nor perfect.
If you are putting up new furnishings in the same setting then do not try too hard. The French décor theme is simple with a touch of modern. This interior design style is popular for its finely designed furniture and rich finishing. It makes use of natural materials with a hint of rustic detailing. The furniture of this home décor represents a type of antique look finished with glossy dark wood and curved legs.
7. Shabby Chic
Shabby chic home décor is all-embracing your nostalgic side and taking a reasonable approach to creating a stylish sanctuary. The aesthetic of this interior theme follows similar lines in terms of skewing refined and traditional, minimalist, and modern.
Shabby chic home décor is popular for its glam but vintage finish. It has a classy yet cozy vibe. Its theme is soft and feminine. The furniture used for this décor includes a vintage design with painted layering.
You can go for an eclectic mix of furniture pieces that give a curated-tastefully-over-the years type of look. Upholstered high-backed chairs, chaise lounges look great. Sofa sets, weathered decorative chests and poufs also give a cozy vibe.
8. Rustic
Rustic décor embraces a no-fuss aesthetic featuring soft tones, natural textures, and no-fuss furnishings. It has a versatile design style starting from the living room to the bathroom. Exposed beams, original framing, bricks, and floorings are the keynotes to the whole theme.
One of the most popular furniture pieces of rustic home décor is the Adirondack chair. This is inspired by the Romantic Movement featuring wood and fabrics in easy patterns and textures to create a comfortable vibe. Go for a lot of wooden pieces like coffee tables, dining chairs, and dining tables, or kitchen stools. Rustic décor prefers the weathered finish, on wood, and warm neutral tones like beige, ash brown, rust-brown, and chocolate.
If you are looking for elegant ways to include your furniture items based on your theme, then our roundup will prove that you can spruce up your space.  If you like our furniture ideas according to décor themes, then you can share it with your fellow design enthusiasts too.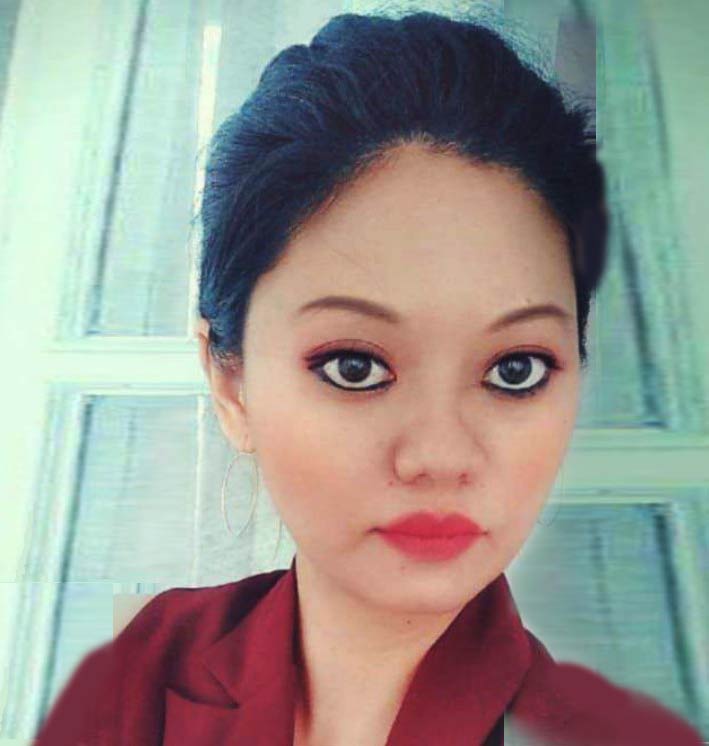 Lima Aier is a Staff Writer overseeing #content pertaining to latest news, home decor and lifestyle at Shilpa Ahuja Digital Media. Other than Decorisk, she also writes about fashion & relationship advice on ShilpaAhuja.com.
Prior to this, she started her career as a B2B writer which helped her quickly understand the business lingo and channel work around SEO articles for different writing spheres like financial services, education, marketing/ advertising, software technology, and healthcare.
She did Bachelors and Masters in English from North Eastern Hill University. In addition, she obtained a Diploma in Creative Writing. Originally from Dimapur, Nagaland, Lima loves staying up to date in current culture news, be it movies, music, or social media. When she isn't staring at an accessible screen, you can find her spending way too much napping or trying new beauty products.
She can be contacted at [email protected]