It is a natural step to design your home interior to suit your taste. Below we have connected your home décor style according to your personality. Check it out.
Do you know that the interior décor you choose says a lot about your personality? The way you decorate your home talks a lot about you as a person. Whether it is the smaller details like paint and fabric choices, it brings the focus on you. Or even if it's a cozy corner or an extended modern version, you match your personality with the décor. Take a look at different types of home décor style according to your personality type and discover what it says about you.
Also check out: 16 Types of Home Decor Themes to Inspire You
11 Different Things  to Know about your Home Décor Style according to your Personality
These 11 home décor style according to your personality signify the person you are. Let's start.
1. Shabby Chic: Kind-Hearted
Antique detailing and worn-out furnishings contribute to shabby chic home design. This theme exudes warmth – just like your personality. Shabby chic home setting can be transitional as the need arises. For instance, you may have a particular cozy corner that you can use for catching up on reading. Later you can throw in some cushions to catch up on a movie with loved ones. In this way, your space can be a private retreat and have an inviting vibe too. As a whole, it highlights your compassionate nature. It shows you love keeping the balance between peace and liveliness.
2. Traditional: Born Leader
Your home is an extension of your personality. So it is a natural step to create a home décor style according to your personality. A classic touch of warm rustic décor doesn't hint to a refined taste but also to a person who is authoritative. For instance, a study room with a traditional touch will appeal to a go-getter. A space like this one will allow the person to do their official duties and relax as they feel.
3. Glamorous: Sociable
If your home has a glamorous edge with romantic details, then you are a fearless person with a feminine streak. You are not afraid of concealing yourself to the four walls. Instead, your vivacious vibe translates through your touch of decorating style. Theatrical touches, upholstered pieces, crystal chandelier, pops of color, and white milk-glass walls. You love inviting people over to your place while your affable nature appeals to all.
4. Modern: Intellectual
A neat, modern décor belongs to a person who loves simplicity. In a larger context, organized space can help you de-clutter your mind. You warm up to this kind of style as you're not fond of a noisy setting. Since you are already so much of a thinker, a well-thought-out space is ideal for you.
5. Mixed/ Eclectic: Dreamer
If your home décor has a mix of elements like modern art décor and vintage pieces, then it reveals that you love extra. It is because you have too many ideas to represent. Such bold detailing reveals the essence of the person you are. A dreamer at heart – you love the tasteful setting of abstract paintings, statement fireplaces, artsy bookshelves, and rustic reclaimed wall setting.
6. High-Polished: Ambitious
An ambitious home décor looks stunning and may appeal to a real eager beaver. If you are an enthusiast and loves working hard, then it is sure to reflect in your home decorating style. You love the best of both worlds – the old charm and the stylish contemporary touch. Elegant symmetry, stone textured characteristics, and modern-vintage statement units are for you.
7. Bare Spaces: Commitment Issues
If you are usually indecisive about buying a new house item, then it may due to your non-committal nature. So what does your home say about you? For instance, if you aren't keen on adding curate pieces like cocktail tables, vintage carpets, or upholstered furniture, it explains that you like to have your time before coming upon a decision. Minimal interior décor also represents a practical approach to life.
8. Vintage: Modest
If you're drawn towards eco-friendly or vintage items, then it indicates that you are quite practical and grounded in nature. Bamboo light fixtures, recycled-content tiles, and vintage suitcases with imperfections will be more of your style.
Also read: Vintage Home Decor Ideas on a Budget: Age of the Vintage
9. Nature Inspired: Vibrant
People who identify with nature-inspired home décor are exuberant. One of your signature styles is including greenery in every space. Indoor plants, nature-inspired wall décor, and hints of raw materials are characteristics of this theme. You hate wastage and are a caring person.
10. Industrial: Charismatic
This home decor refers to a design style that has elements of industrial and factory space. The characteristics of this style include raw, unfinished interiors. Neutral hues are a common space for this décor style. Whites and grey are also popularly used as well. People who can relate to this design are charismatic, hard-working, and highly outgoing. In addition, they are arty and also love collecting distinctive pieces.
11. Neo-Classical: Perfectionist
The neo-classical style has huge influences on a traditional and modern feel. Clean furniture items with a modern art deco theme represent this home design. Hints of light and dark shades are the distinguishing factors of the neo-ethnic interiors. Perfectionists and artists love this home décor!
Other Décor Techniques & what they Reveal about your Personality
Apart from the home décor themes, small details like the house paint, pillows, fabric choices, and seating arrangements speaks a lot of your personality.
Seating- When you have more than one living room area, it shows that you are sociable and love people welcoming to your home. You are likely to have a personality that loves entertaining. Good for you.
Pillows- Having a lot of throw pillows is an indication of unreservedness. You don't like formality and instead, want people to feel at home.
Fabrics- People who love classy items will express it through their décor choices. For instance, they are most likely to prefer soft fabrics with a little bit of sheen. On the other hand, people who love elevated polished décor, they are most likely to go for layered looks in deeper shades.
Paint colors-Your choice of paint color will also determine a lot about your personality. People who love yellow and orange hues are optimistic, others who gravitate towards green and blue are laidback and those drawn towards purples and emeralds are considered to be creative.
So it is safe to say that the décor is an extension of your personality. Keep these home décor style according to your personality ideas in mind as you design your space, be it at home or office, so your design can express exactly who you are as a person.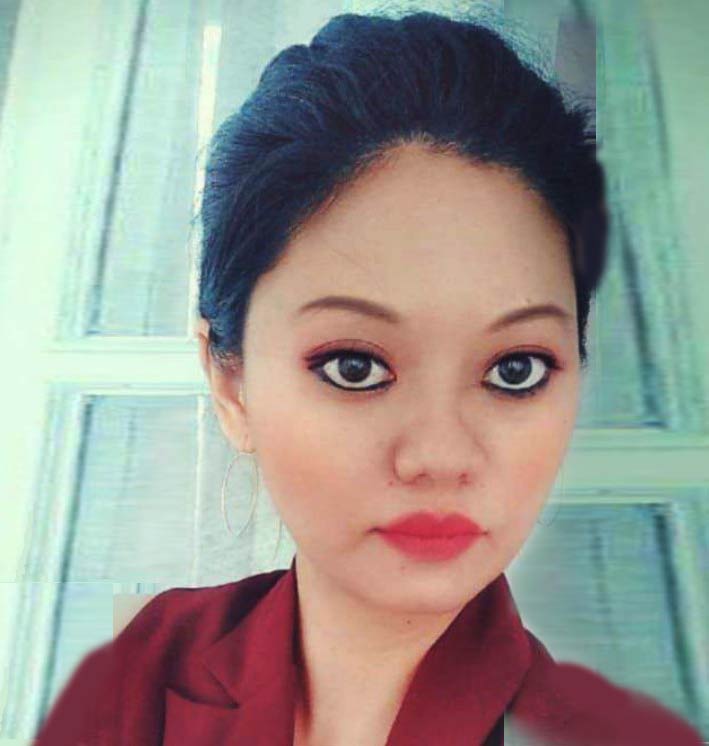 Lima Aier is a Staff Writer overseeing #content pertaining to latest news, home decor and lifestyle at Shilpa Ahuja Digital Media. Other than Decorisk, she also writes about fashion & relationship advice on ShilpaAhuja.com.
Prior to this, she started her career as a B2B writer which helped her quickly understand the business lingo and channel work around SEO articles for different writing spheres like financial services, education, marketing/ advertising, software technology, and healthcare.
She did Bachelors and Masters in English from North Eastern Hill University. In addition, she obtained a Diploma in Creative Writing. Originally from Dimapur, Nagaland, Lima loves staying up to date in current culture news, be it movies, music, or social media. When she isn't staring at an accessible screen, you can find her spending way too much napping or trying new beauty products.
She can be contacted at [email protected]