Vintage represents a unique style distinguished by enduring appeal and maturity – a fashion of timeless beauty and elegance. Using this theme for your interior can create an aura of dignity.
No, I don't mean to fill up your living room with antiques. Instead, classiness used in your own distinctive style can add a timeless grandeur to your area. No doubt, this theme has always been a favorite when it comes to decorating interiors – not only of hotels and restaurants, but also of homes. Here are some ways you can do the same to your space.
Décor:
Classic ornamentation can instantly transform the setting of your room to a memorable one. You can also use antique elements of architecture such as arches or carved entablatures reminiscent of the Renaissance. This will also act as a point of focus.
New Antiques:
Go in for the lavish look by using tastefully designed pieces of furniture and artifacts. Add magnificence to your space by using grand sculptures in carved stone, long delicate vases with flowers like large roses and chrysanthemums. Complete the ambiance with neo-classic artwork.
Lighting:
A classy look calls for lots of sunlight in the daytime and soft yellow lighting in the night-time. Use delicate wall-mounted lighting fixtures embellished with crystals.
Tip – instead of using the ordinary crystal chandeliers use lighting fixtures that are less bulky and more fashionable in design. Another good idea is to get a sleek lighting fixture fabricated to your own design, using unusual elements.
Colors:
Using monochromatic theme is the safest bet. Basic colors like black, pearl white and neutral ones like dark brown and beige can be used. However, if you want to experiment, choose toned down hues like olive green, dark purple, cherry red and shades of maroon teamed with your fundamental color.
A hint of metallic hues like copper, gold or pewter will add refinement to your setting. It is best to use them sparingly, like in the frame of you mirror, on a sculpture or vase or on an item of décor such as flowers, candles or cabinet.
Try contrast. Here are some examples:
Use an outline of metallic tint against a dark backdrop like deep purple, navy blue or black.
Do your wall in black & white combo and add a dash of color using red cushions on your sofa.
Try the ageless white & beige combination for a light mood.
Fabrics:
Use rich upholstery. Soft-to-touch fabrics like fine silks, tissue and suede are recommended. Brocade and textured leather are de rigueur for a formal look.
Materials:
Pseudo-medieval materials such as marble, dark stained timber and stained glass can be used for a traditional look. These can also be used with modern materials such as ceramic tiles or veneer.
Walls:
Try different materials on your walls, for instance, fabrics, stone tiles and paint. Use wallpapers with simple yet elegant motifs. The trick is not to overdo it. A combination of not more than two materials should be used for a single room.
Ø Ornamental furniture
Ø Rich upholstery fabrics like silk, damask
Ø Dark stained timber like wenge, mahogany or teak
Ø Metallic colors
Ø Yellow lighting
Ø Classic pieces of art
Ø Use of black and white
Ø Simple and traditional motifs like paisley, botanical
Using classicism in a modern way can be a tricky thing to do. Yet interesting. So go ahead, feel inspired with the vintage look, start experimenting and create a class of your own. And when your space speaks of subtle sophistication, you know that your mission is accomplished!
Wallpaper image credits: Osborne & Little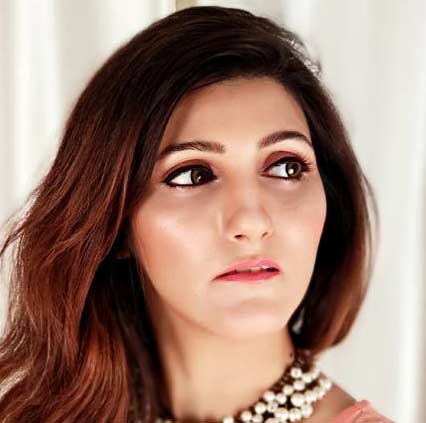 Shilpa Ahuja is a designer and editor of Decorisk Magazine. She has worked in hotel interiors at The Park Hotels, India, and has completed several home interior design projects as a freelancer.
She completed her Masters in Design Studies (MDesS) degree from Harvard University Graduate School of Design. She also has a Bachelor degree in Architecture (B.Arch) from Chandigarh College of Architecture. Her work has been published in Indian Design & Interior magazine and exhibited at Harvard University and at Aroma Hotel, Chandigarh.
Shilpa is also the Editor-in-Chief of Shilpa Ahuja Digital Media, which includes ShilpaAhuja.com, one of India's most-read digital fashion magazines. Originally from Chandigarh, she is currently based in Chennai, and can be reached at [email protected]