Kitchens are probably the most complicated rooms of all to plan, varying in function as they do from straight preparation, sheet cooking, washing up and dining areas to general family rooms. Small spaces, force majeure, come into the first category, large kitchens tend to fall into the second. For most people, the decision about how actually to use the room is to be dictated by the existing design: equipment, once built-in, is probably difficult, and certainly expensive, to shift. But even if you are floors moving into a house or apartment in which the kitchen is already planned and full of equipment, you can still imprint your own personality on the area by changing the color of out or walls, by altering window treatments, by adding accessories, thing and, if you can afford it, by replacing counter tops and floor coverings or finishes.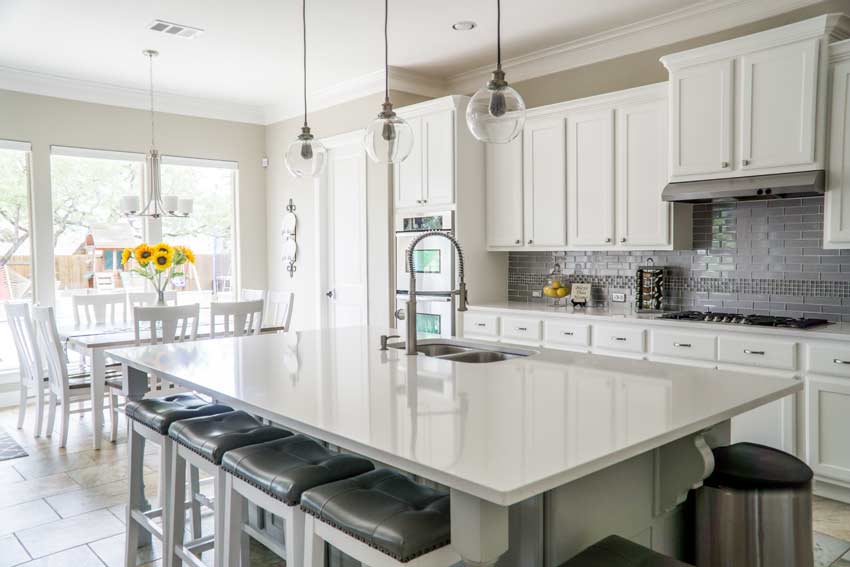 Planning a Kitchen
If you are planning the room from the beginning and are not quite sure what equipment you will need, or what style of kitchen you prefer these questions will help rationalize your thoughts on the subject: What kind of meals are you likely to cook, for how many, and how often? Will your present
situation remain static as far as you can tell or will the family expand? Is the kitchen solely for meal preparation and cleaning up, or would you prefer to eat there for most, if not all of the time? Do you work all day, or live far from stores so that you need more than the average amount of storage space? Are you happier with a warm country feeling, natural textures and everyday functional objects on open
display, or do you prefer easy-care surfaces and enclosed storage? Or do you like a judicious mixture of both?
Ideally, the layout of a kitchen should follow a work programme based on a logical sequence of operations, so think about your usual working routine. Give each task its own special area. Cooking usually involves a good deal of doubling back to and from the refrigerator, sink, stove and
different preparation areas; each one needs careful planning so that all necessary equipment and foodstuffs are at hand. Try to plan for a work surface next to each appliance: so the sequence goes work surface then sink, work surface then stove, work surface, and so on.
You should allow a minimum of three feet (915 mm) for each preparation area, and for dirty washing up: allow two and a half feet (762 mm) for draining clean crockery if you do not have a dishwasher; set aside two feet (610 mm) by the stove for dishing up and serving food, one and a quarter feet (381 mm) of free work area beside the refrigerator. The cook top should be no more than six feet (1m 829 mm) from the sink, and the passage width between fixtures at least four feet (1 m 219 mm). If you less room live alone, you can usually make do with one foot (305 mm) Kitchen walls generally take quite a battering, so they should be painted in washable semi-gloss or gloss paint. Or they can be covered in a vinyl or washable paper.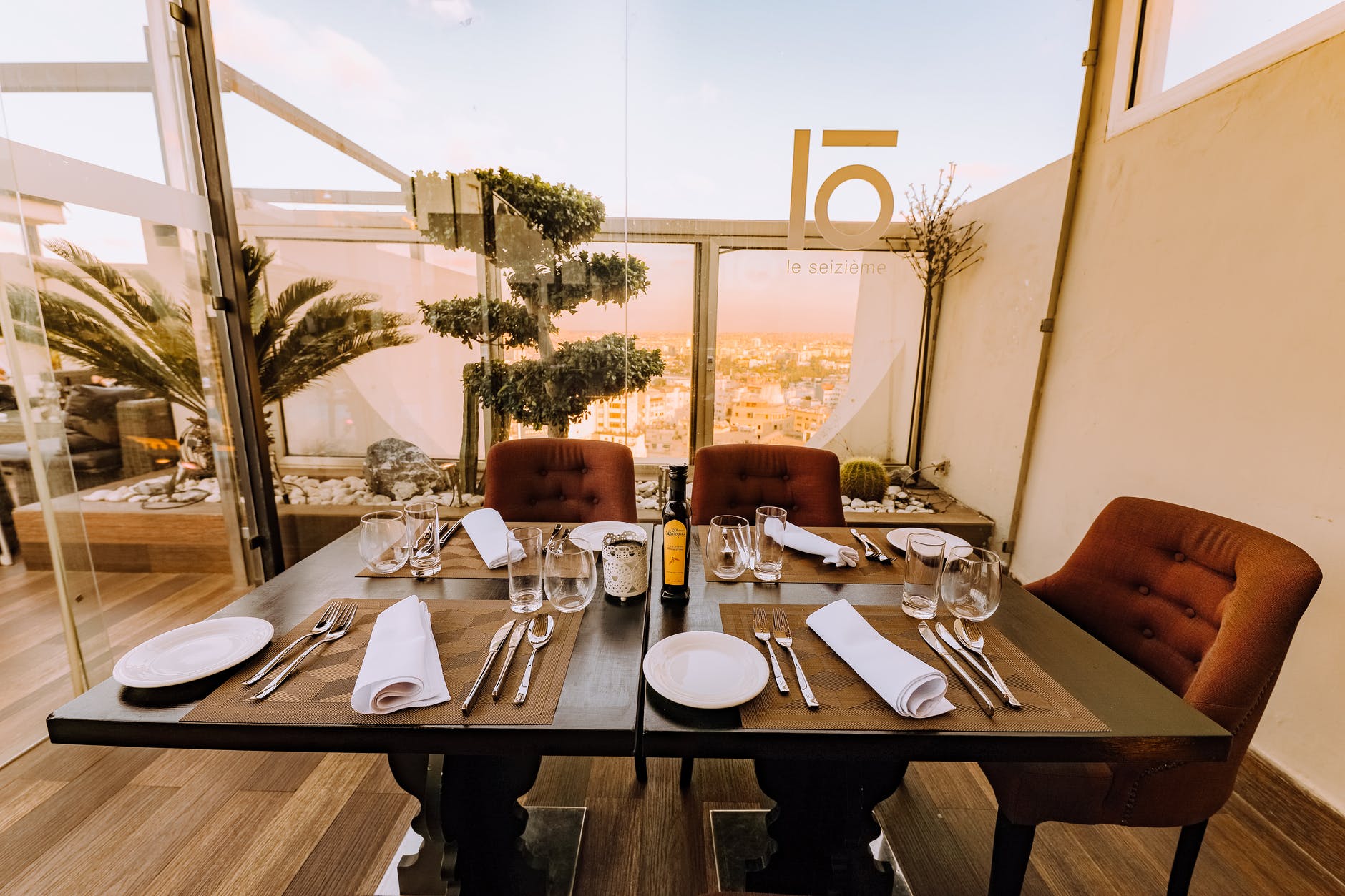 Windows should have easily cleaned or washable blinds. Kitchen floors also have to withstand a great deal of wear and tear and should be tough, waterproof, grease-alkali-and acid-rejecting, and easy on the feet. Vinyl (whether in sheet or tile form) and vinyl-covered cork meet most of these conditions and are easy to maintain. Terracotta tiles, brick, flagstone, slate, terrazzo and non-slip ceramic tiles are all
durable, impressive and good to look at, but they are inclined to be expensive. They are also heavy and are therefore probably only suitable for use at ground-floor level or where floors are particularly strong.
Whether you choose to store all the paraphernalia of cooking hidden behind closed doors or prefer to have things out on display is a matter of taste.
Some cooks like to have things within easy reach-pots and pans hanging from rails or butcher hooks, implements or ingredients on pegboard or metal grilles; plates, cups and saucers on open shelves – others like the streamlined clean-cut appearance of
conventional kitchen units.
Two types of lighting are useful in kitchens: general area light, preferably controlled on a dimmer switch, and specific task light over work surfaces and tables. Spotlights on tracks, down lights and wall washers make good background light, or general diffusing lights can be fixed to the ceiling. Fluorescent strips are always useful, concealed behind pelmets, under wall storage units, they shine light onto the work surface below, and strips can be fitted inside them to light up automatically when the doors are opened. More information about lighting is given on pages 19 to 24. The next few pages show a variety of kitchen styles for every shape and style of room, most of which can be adapted to suit most rooms. But whatever style you eventually decide upon, remember that first and foremost, it is a space for the preparation of food, the more the background serves to encourage and enhance this task, the better.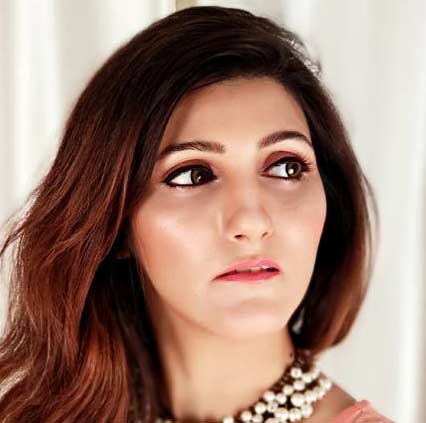 Shilpa Ahuja is a designer and editor of Decorisk Magazine. She has worked in hotel interiors at The Park Hotels, India, and has completed several home interior design projects as a freelancer.
She completed her Masters in Design Studies (MDesS) degree from Harvard University Graduate School of Design. She also has a Bachelor degree in Architecture (B.Arch) from Chandigarh College of Architecture. Her work has been published in Indian Design & Interior magazine and exhibited at Harvard University and at Aroma Hotel, Chandigarh.
Shilpa is also the Editor-in-Chief of Shilpa Ahuja Digital Media, which includes ShilpaAhuja.com, one of India's most-read digital fashion magazines. Originally from Chandigarh, she is currently based in Chennai, and can be reached at [email protected].