Until the mid-sixteenth century, when the frame table was introduced, most regularly used domestic tables were only roughly-made trestles. Refinements, such as draw-and flap-flop tables, which could be extended or contracted as desired, soon followed. Today, a variety of different occasional pieces or tea, cards gaming and display are available, as well as writing tables, and desks, ranging from small, elegant secretaires to tall bureau-bookcases.
Oak Frame Table
(c. 1620) Good example of the solidly-built high table typical in the Tudor and Jacobean periods.
New England Butterfly Table
(c. 1720) Graceful American Version of the gate-leg table,derives its name from the hinged top and movable supports.
Pembroke Table
(c. 1790) Elegantly-styled table introduced by Hepplewhite and developed by Sheraton.
Regency Rosewood Table
(c. 1820) Large circular table with tripod-shaped pedestal and Boulle decoration, popular throughout the period.
Art Nouveau Table
(c. 1900) Tea table by Charles Rennie Mackintosh, in white enamelled wood with flattened legs and slender top.
Saarinen Table
(1950) Pedestal table with white plastic laminate top and cast aluminium base, the first mass-produced "classic" using synthetic materials.
Parsons' Table
Simple and now ubiquitous American design for dining and occasional tables.
Wood and Glass Table
Self-assembly table with X-framed wooden base and glass top.
Laminated Table
Sleek design combines traditional pine with synthetic black laminate for a two-toned effect.
Marble Table
Imposing table which retains its elegance despite the solid proportions.
Brazilwood Table
Monumental table with unusual sculpted base.
Occasional Tables
Mahogany Pedestal Table
(c. 1750) Free interpretation of French Rococo style with carved ornament; originally used as a candle stand.
American Console Table
(c. 1800) Mahogany table from the Federal period with satinwood marquetry.
Circular Side Table
(c. 1927) Chromed steel and glass table by Eileen Gray.
Clear-Glass Coffee Table
Transparent, space-saving table with glass top and perspex base.
Marble Coffee Table
Slab of marble on low marble base with neat, chamfered top.
Nest of Tables
Bronze-framed, glass tables which tuck neatly under each other.
Arched Table
Popular shape available in perspex, tavertine, marble and plain wood.
Desks
Dutch Bureau-Bookcase
(c. 1720) Acting as both desk and bookcase, the design of this walnut piece is typical of the eighteenth century.
French Secretaire
(c. 1765) This adaptable marquetry piece can be used as both table and desk; the front folds down, and the drawers pull up.
English Bonheur Du Jour
(c. 1785) Gracefully-proportioned and simple adaptation of a French design.
Swedish Mahogany Bureau
(c. 1792) English styles were admired by the Swedes during this period, as reflected inn this piece which still retains its own distinctive, solid appearance.
Mahogany Knee-Hole Desk
(c. 1860) Popular variation on the massive, eighteenth century French pedestal or library tables.
English Davenport
(c. 1900) Small desk with solid front, fold-down top and drawers at the side, ubiquitous at the turn of the century
Steel-Framed Desk
Scandinavian-style, neat, steel-framed desk with laminate top edged in light oak.
Modern Knee-Hole Desk
Large, leather-topped variation on the pedestal desk, with decorative steel banding on one side.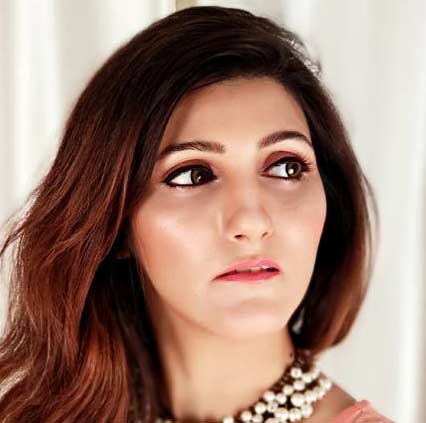 Shilpa Ahuja is a designer and editor of Decorisk Magazine. She has worked in hotel interiors at The Park Hotels, India, and has completed several home interior design projects as a freelancer.
She completed her Masters in Design Studies (MDesS) degree from Harvard University Graduate School of Design. She also has a Bachelor degree in Architecture (B.Arch) from Chandigarh College of Architecture. Her work has been published in Indian Design & Interior magazine and exhibited at Harvard University and at Aroma Hotel, Chandigarh.
Shilpa is also the Editor-in-Chief of Shilpa Ahuja Digital Media, which includes ShilpaAhuja.com, one of India's most-read digital fashion magazines. Originally from Chandigarh, she is currently based in Chennai, and can be reached at [email protected]