There are plenty of home decorator Instagram accounts to follow for inspiration. These top interior designers are worth following for all things original and cool.
Instagram is an inspirational platform in many ways. From fashion to food, to art and décor, there are plenty of accounts to follow. While there is an innumerable number of Instagram accounts, navigating so many of them can be complex.
From fashion influencers to food bloggers, to interior designer accounts, there are a number of inspirational figures. Social media is a great way for interior designers and budding designers to show people who they are and what they love. There are many interior designers on Instagram that have set the bar for being social media savvy. And we've rounded top interior designers for you to follow.
Top Interior Designers that you Should be Following on Instagram
Let's get started.
1. Natalie Myrs
Holding a BSc degree in Interior Design from Cornell University, Natalie Myers is also a LEED Accredited Professional. Her Instagram page lends itself to a distinct sense of style. If you are looking for a luxe-modern style with a playfulness, her page is right for you.
2. Justina Blakeney
Justina Blakeney, the designer, and originator of the word Jungalow coined from the words jungle and bungalow create interiors that are totally Instagram-worthy. She is an artist of true caliber, with an Instagram page that is tropical and nature-inspired.
3. Nicolo Castellini Baldissera
One of the top interior designers is Nicole Castellini Baldissera who provides a glimpse of the most beautiful homes. Get inspiration from his dreamy influences to his travel expedition collections.
4. Corey Damen Jenkins
Interior designer and media personality Corey Damen Jenkins exudes glamorous interior charm through his refined aesthetic. Browse his Instagram and you'll notice stunning interiors and brilliant art. Known for his modern luxe design, the house decorator creates spaces that have a distinctive style signature. His Instagram page is brilliantly executed with a design scheme for everyone.
5. Orlando Soria
Another name on the list for top interior designers is that of Orlando Soria. He is an active Instagrammer with a vibrant and modern décor page. A graduate of Cornell University College of Architecture, Art and Planning, and the University of Pennsylvania's School of Design with over 158,000 followers, the designer is a must-follow for all design lovers. If you open his Instagram, you'll find a gorgeous filled interior that is so photogenic.
6. Amber Lewis
Vibrant, spacious, and relaxed aesthetic imparts a wonderfully curated Instagram page. She is also the founder of Amber Interiors that provides designs for everything. With an assorted vibe to homely, cozy interiors – Amber Lewis's beloved design breaks boundaries every time.
7. Ashley Whittaker
A popular name in the world of design, Ashley Whittaker's aesthetic fuses a fun yet standard sensibility. The designer describes her work as a youthful traditional. Her Instagram page is massively impressive because she tries to keep it personal and relatable. She wants her clients to get a sense of familiarity through her designs. With her 55.6 K followers, she embodies a daring visual.
8. Grant K. Gibson
Consistency is what makes the San Francisco decorator's portfolio recognizable. Gibson takes inspiration from all styles and periods. Something he finds irresistible is a monochromatic interior. Other than that, he is open to vibrant hues, layers, accents, and wallpaper. The designer's love for his job is reflected by the way he is able to put on different hats with a number of diverse clients.
9. Josh Greene
Josh Green's Instagram page is pretty low-key. But he is an international interior design king who curates a plethora of stylistic experiences. He honors spaces by challenging changes. Seeing his Instagram, we cannot help but agree.
10. Nick Olsen
The designer's Instagram feed follows not only a standard portfolio but his inspired love for how he observes the world. He recalls it as a "hodgepodge lodge of inspiration." He seamlessly translates his designs with playful colors and textures. You can't help but notice the tinge of humor depiction.
11. Paloma Contreras
Bow down. Paloma is another Instagram interior designer to reckon with. She dedicates her page popularity to her Instagram followers and makes it a point to post daily. They love her distinctive use of fabric, wallpaper, and furniture.
12. Sara Gilbane
Sara is best known for her fresh color palettes and her seamless distinctive modern elements to interior design. You'll find eclectic pieces, colorful hues, and luxe spaces to feast your eyes.
13. Susan Deliss
Susan Deliss believes in timelessness and originality. Her designs exude a certain calm and charm. Besides bringing out tastefully done designs, her posts reflect her clients' vision.
14. Ariel Ashe & Reinaldo  Leandro
This wonderful couple from the interior design world of Instagram is the founder of Ashe + Leandro. Popular for their 'modern luxe designs', both the designers create cozy spaces that are functional with a distinctive signature style. Their Instagram page serves as a wonderful portfolio to bring out the best designs to inspire all.
15. Nicole Gibbon
Gibbons has a sharp eye for detailing and design. She is a seasoned interior design of Instagram, having run her own design company and appeared for several network shows as well. Forever an optimist, she shares that she is self-made and understands the craft well to run the interior business.
16. Emily Henderson
If you're on a quest for home renovation ideas, then scroll through the account of one of the best interior designers on Instagram, Emily Henderson. Emily's feed features amazing interior ideas, with many tricks to inspire you and even replicate for your space. In addition, her Insta stories are pretty enjoyable and delightful.
17. Mark D. Sikes
L.A. based interior decorator has a deep fervor for white and blue as seen in his various Instagram posts. One scroll through his page and you'll find depictions of Georgian styled homes and gardens. The designer also has a talent for blending European and American insight that represents both traditional and modern outlook. So his Instagram feed is all about that.
18. Alyssa Kapito
Fresh, customized rooms with chic urban exteriors – this is what defines Alyssa Kapito's popular aesthetic. She is forever trying to break boundaries and we are not complaining.
19. Syd & Shea McGee
Whichever taste meets your preference, the creative duo Syd and Shea McGee's (husband and wife) interior designs will give you instant inspiration. In fact, you'll be left smitten over every style, including the natural finishes of their modern style.
Forever in the good books of plenty of clients, the Utah-based interior team have not only tailored famous homes across the United States but also have a successive YouTube channel. This has also led to the creation of Netflix's original series, Dream Home Makeover, which gives fun insight on how they juggle their design business.
20. Haley Weidenbaum
LA-based designer Haley Weidenbaum's designs are curated with plenty of California's nature inspo. With every post is a unique piece tagged – you're bound to come across serious home decor inspiration on her Instagram page. In addition, her account totally has those Cali feels that will make you want to move out there ASAP.
21. Ryan Korban
New York-based interior designer Ryan Korban has a unique approach to his Instagram post. One scroll at his page and you'll notice his witty projects met with a keen eye for design.
So we hope the above top interior designers of Instagram offers you new sources of inspiration because there's never too many pretty interior pictures to fill up your Instagram feed. Whether you're looking for new ideas or unique decoration, these home decorators will definitely inspire your search.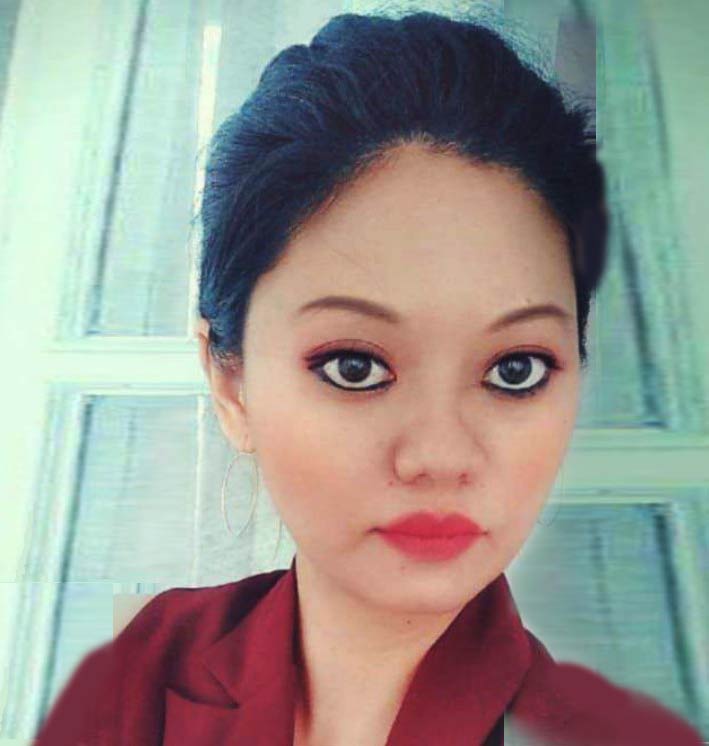 Lima Aier is a Staff Writer overseeing #content pertaining to latest news, home decor and lifestyle at Shilpa Ahuja Digital Media. Other than Decorisk, she also writes about fashion & relationship advice on ShilpaAhuja.com.
Prior to this, she started her career as a B2B writer which helped her quickly understand the business lingo and channel work around SEO articles for different writing spheres like financial services, education, marketing/ advertising, software technology, and healthcare.
She did Bachelors and Masters in English from North Eastern Hill University. In addition, she obtained a Diploma in Creative Writing. Originally from Dimapur, Nagaland, Lima loves staying up to date in current culture news, be it movies, music, or social media. When she isn't staring at an accessible screen, you can find her spending way too much napping or trying new beauty products.
She can be contacted at [email protected]