Dive into our Interior Design Aesthetic Quiz! Beyond trends, discover what ideal home decor style truly resonates with you, based on your personality and taste.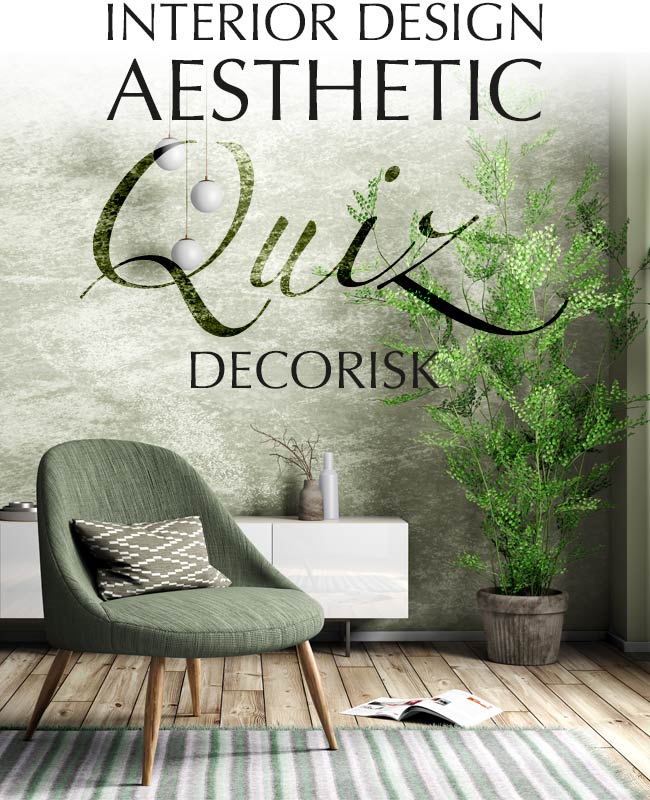 Hello, and welcome to an edition that I've specially curated to help you find your interior design soulmate.
In an age where every other scroll on our phones throws up a new decor trend, it's essential, now more than ever, to understand and embrace what genuinely mirrors your individuality. After all, while it's tempting to ride the waves of popular trends, a home that reflects you is one that you'll cherish for a lifetime.
Types of Interior Aesthetics/ Styles
Before we get into the quiz, let me touch briefly upon the different types of aesthetics you may want to consider:
Bohemian Oasis: A free-spirited blend of cultures and eras, drenched in rich patterns and colors.
Minimalist Zen: The embodiment of "less is more", emphasizing tranquillity and simplicity.
Vintage Luxe Glam: A nod to bygone eras, glittering with opulence and timeless allure.
Industrial Chic: A raw, edgy mix of steel and stone, echoing urban landscapes.
Coastal Breeze: A refreshing concoction of light palettes and beachy vibes, perfect for a seaside retreat.
Rustic Farmhouse: Where tradition meets comfort, a warm embrace of woods and heritage.
Quiet Luxury/ Minimalist Elegance: Understated grandeur, blending simplicity with a touch of opulence.
The Ultimate Interior Design Aesthetic Quiz
You might've stumbled upon various online decor explorations – a quick 'interior design style quiz Buzzfeed' search throws up plenty. But while many are fun and fleeting, few truly dive deep into the ethos behind our choices.
Our homes are more than mere spaces; they're extensions of our personalities, repositories of memories, and canvases for future dreams. So, how does one discern their true design inclination? Well, enter my free 'Interior Aesthetic Quiz'- a unique blend of playful introspection and professional insight.
Have you been planning an interior renovation or home decor? Lately, have you been wondering, "How do I find my home decor aesthetic?" The answer is twofold. Firstly, it's about acknowledging and celebrating your personal experiences, passions, and idiosyncrasies. And secondly, it's about having the right guide, which my quiz promises to be.
By coupling your individual personality with design nuances, you can find your ideal interior design aesthetic that's both pleasing to the eye and deeply personal. Think of it not as a definitive answer, but as a guiding light, a nudge in the direction of your true 'interior design personality'.
Let's go!
For storage, you'd prefer..
Woven baskets, wood shelves and handmade containers
---
Built-in closets or cabinets, everything out of sight.
---
Floating wooden shelves with wrought iron brackets.
---
A vintage trunk or Hollywood-style closet.
---
Which word resonates with you most?
Which of these is a must-have in your dream living room?
A sleek coffee table with hidden storage.
---
Exposed brick wall or metal beams.
---
Comfy, oversized couches with fluffy pillows.
---
Friday night in, you're most likely..
Hitting a thrift store or diving into a good book.
---
Meditating or doing some light yoga.
---
Wine, old records, and some classic cinema.
---
Experimenting with a DIY project.
---
Enjoying a beach-themed movie.
---
Making something delicious from farm-to-table ingredients.
---
Enjoying a quiet evening with a glass of wine.
---
Your favorite textures include..
Rough, natural textiles like jute or raw cotton
---
A mix of smooth metals and reclaimed wood.
---
Washed-out wood, mother-of-pearl or seashell decor
---
Luxurious fabrics like high thread-count cotton, silk, or velvet
---
Your ideal flooring would be..
Polished concrete or sleek tiles
---
Soft, plush carpets or rugs
---
Marble or another pristine, easy-to-clean surface
---
How do you feel about open shelving?
Love it! Perfect for my vintage pieces.
---
Only if it's neatly arranged with select items.
---
Great with my reclaimed wood work or for decorating my DIY decor items.
---
Ideal for my sea-shells and beachy decor.
---
Which one design philosophy would most describe your dream home?
A peaceful sanctuary of calm, with a touch of industrial edge.
---
A luxurious space where every piece speaks of elegance.
---
An eclectic mix of soulful touches and rustic charm.
---
An airy, light-filled serene space.
---
When you think of wall art, you imagine..
Handcrafted macramé wall hanging or motivational sayings
---
A single, large, monochromatic painting
---
Abstract black and white line art.
---
Vintage movie posters or retro artwork in ornate frames
---
What's your take on colors?
Neutral tones with muted metallics or occasional pops of color.
---
Rich and opulent hues, like jewel tones.
---
Whites and blues, reminiscent of the ocean.
---
Lighting in your dream space feels..
Dim, with lots of candles or chandeliers
---
Recessed or concealed, providing a soft glow.
---
Exposed bulbs or metal fixtures.
---
Natural sunlight streaming through large windows
---
Share the quiz to show your results !
Subscribe to see your results
Ignore & go to results
What's Your Ideal Interior Design Aesthetic Quiz
%%personality%%
%%description%%
also %%personality%%
%%description%%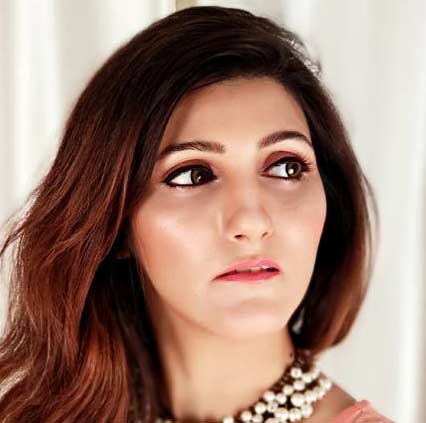 Shilpa Ahuja is a designer and editor of Decorisk Magazine. She has worked in hotel interiors at The Park Hotels, India, and has completed several home interior design projects as a freelancer.
She completed her Masters in Design Studies (MDesS) degree from Harvard University Graduate School of Design. She also has a Bachelor degree in Architecture (B.Arch) from Chandigarh College of Architecture. Her work has been published in Indian Design & Interior magazine and exhibited at Harvard University and at Aroma Hotel, Chandigarh.
Shilpa is also the Editor-in-Chief of Shilpa Ahuja Digital Media, which includes ShilpaAhuja.com, one of India's most-read digital fashion magazines. Originally from Chandigarh, she is currently based in Chennai, and can be reached at [email protected].