Sanitary ware is pivotal to the construction and home improvement sectors, is influenced by the evolving demands of hygiene, comfort, and aesthetics in personal spaces. With a projected market size set to reach over $17 B by 2030, the sanitary ware sector is experiencing growth spurred by increasing consumer spending on bathroom remodeling and rising awareness about sanitation and water conservation.
In India, the market for sanitary ware and bathroom accessories is particularly robust, marked by rapid urbanization, a burgeoning middle class, and heightened sensitivity towards health and hygiene due to factors such as the Covid-19 pandemic. Indian consumers, today, are not just spending more, but also choosing smarter options for brands that offer a blend of quality, innovation, and value for money.
Consumer insights reveal a distinct shift towards sustainable and water-efficient products, mirroring global environmental concerns. There is also a notable interest in smart bathroom technologies that offer enhanced user experiences.
For both global and Indian markets, the top brands are those that understand these consumer insights and market trends. They align their strategies to deliver on ever-evolving expectations, ensuring they stay relevant and preferred among users.
Jaquar
Born out of entrepreneurial spirit in 1960 in India, Jaquar has risen to a brand that resonates with luxury and high-quality bathroom fittings. Their product catalogue is extensive, from faucets and bathtubs to shower panels and water heaters. They cater to every aspect of the bathroom experience.
Strengths: Jaquar's strength lies in its comprehensive product offerings that boast cutting-edge technology and exceptional design. Their customer service is often lauded, and their presence in the market is akin to a trailblazer setting benchmarks.
Weaknesses: The premium pricing strategy puts Jaquar out of reach for budget-conscious consumers. Additionally, the focus on the high-end market means they might not fully capitalize on the vast mid-segment market.
Manufacturing: They operate the largest manufacturing facility in Asia, located in Manesar, India, ensuring the label 'Made in India' is associated with international quality standards.
Jaquar positions itself as a luxury brand, often compared to elite European names in the business. They are the go-to for those looking to elevate their living spaces with a touch of opulence. They provide an up-to-10-year warranty, underscoring their assurance of durability.
In the market, Jaquar is synonymous with high-end sophistication. It's seen as the brand for those who don't compromise on class and quality.
Hindware
With its inception in 1960, Hindware has established itself as a pioneer in the Indian sanitary ware market. They offer a diverse range, from toilets and bidets to stylish faucets and wellness products.
Strengths: Hindware's reputation as a reliable brand comes from its commitment to quality and a deep understanding of Indian consumers. They are known for their innovation and sustainability practices.
Weaknesses: Some customers feel their after-sales service could be more responsive. Their designs, while elegant, may not always match the very latest trends seen in some international brands.
Manufacturing: They have multiple state-of-the-art manufacturing plants across India, emphasizing their 'Make in India' commitment.
Hindware tries to balance between the premium and affordable sectors, making it a versatile choice for various consumers. They offer a variable warranty period, going up to 10 years on certain products, which reassures customers of a long-term investment.
Market perception places Hindware as a brand of heritage and trust. It's for those who value quality but also seek value for money.
Cera
Cera started its journey in 1980 and quickly became one of India's fastest-growing sanitaryware brands. Their range is encompasses sanitaryware, faucets, tiles, and wellness products like steam rooms and whirlpools.
Strengths: Cera shines with its blend of style, quality, and innovation. They are credited for bringing newer technologies to the Indian market, like water-saving flush systems.
Weaknesses: Their distribution network, while extensive, sometimes falls short in reaching remote areas as effectively as its competitors.
Manufacturing: Cera manufactures its diverse product lineup in a sprawling factory in Kadi, Gujarat. They maintain stringent quality controls here, pushing Indian craftsmanship on the global map.
Cera is seen as a brand that brings contemporary style to the middle-class Indian home. They're positioned as affordable luxury. Offering up to 7 years of warranty on certain products, Cera assures customers of its reliability.
In the market, Cera is viewed as a brand that has democratized luxury in sanitation, bringing it within reach of the growing Indian middle class. It's appreciated for quality that doesn't break the bank.
Kohler
Kohler, although not native to India, is a global heavyweight founded in 1873 by John Michael Kohler in the United States. It entered the Indian market to cater to a growing appetite for luxury sanitaryware. Kohler's India offerings are vast, from toilets, faucets, and bathtubs to intelligent kitchen systems and generators.
Strengths: Known for innovation, particularly with its high-tech toilets and smart home products, Kohler stands out with its commitment to cutting-edge bathroom technology. The brand's craftsmanship and design are also seen as industry benchmarks.
Weaknesses: The high cost of advanced technology products can be a hurdle. Additionally, Kohler's premium image might not resonate with the more value-focused segment of the Indian market.
Manufacturing: Kohler has set up manufacturing plants in Jhagadia, Gujarat, and Gurgaon, Haryana, ensuring its global products have a touch of local expertise.
Kohler is positioned as a symbol of affluence in the Indian market, targeting consumers who aspire to a westernized lifestyle and top-tier quality. It backs its products with a substantial warranty, which can range from 5 to 10 years, signaling confidence in its product durability.
In India, Kohler is perceived as a purveyor of opulent living, often the first choice for those building or renovating premium residential and commercial spaces.
Grohe
Originating from Germany in 1936, Grohe brings European craftsmanship and engineering to the Indian market, renowned for its quality and innovation in sanitary fittings. Grohe's catalog in India includes a range of faucets, shower systems, flushing systems, and bathroom accessories.
Strengths: Grohe's strengths lie in its quality, innovation, and sustainability efforts, like their water-saving technologies. They're also known for their durable materials and sleek designs.
Weaknesses: The price point is on the higher side, similar to other luxury brands, potentially alienating budget-sensitive consumers. The European design ethos may not always align with the diverse Indian aesthetic preferences.
Manufacturing: While Grohe is a German brand, it has manufacturing units and sourcing operations spread across the globe, including within India, to cater to local markets effectively.
In India, Grohe positions itself as a premium brand that offers the perfect blend of style and functionality for discerning customers. Grohe products typically come with a 5-year warranty in India, emphasizing their promise of endurance and customer satisfaction.
In the market, Grohe is often associated with a luxury lifestyle and is considered a hallmark of modern and sophisticated living.
Toto
Toto is a Japanese brand established in 1917, known for its innovative bathroom solutions. It has garnered global recognition and made significant inroads into the Indian market with its high-tech products. Toto's range includes sophisticated toilets, bidets, washlets, sinks, and bathroom accessories that often feature cutting-edge technology.
Strengths: Toto is lauded for its innovation, especially the washlet technology that combines comfort with hygiene. Its eco-friendly approach and water-saving technologies also set it apart.
Weaknesses: Toto's advanced technology comes at a premium price, making it less accessible for the average Indian household. The brand's high-tech focus may also be intimidating for non-tech-savvy consumers.
Manufacturing: Toto has established manufacturing plants in several countries, and while it sources globally, it maintains a distribution network that ensures availability across major cities in India.
Toto positions itself as a forward-thinking, luxury brand in the Indian market, appealing to tech enthusiasts and eco-conscious consumers. The warranties on Toto products are comprehensive, demonstrating the company's confidence in its product longevity and performance.
In India, Toto is perceived as an innovator and a provider of luxurious, state-of-the-art bathroom experiences.
American Standard
With over 140 years of legacy, American Standard is an American brand that has established a strong foothold in the Indian sanitary ware market. The brand offers a wide array of products including toilets, basins, bathtubs, and bathroom fixtures.
Strengths: American Standard is known for its quality and reliability. Its products are designed to be both functional and durable, appealing to practical-minded consumers.
Weaknesses: While the brand offers innovative products, its innovation quotient may seem overshadowed by some of its more tech-focused competitors. The price point can also be slightly higher than mid-range brands.
Manufacturing: It has a global manufacturing presence, with facilities in different countries to cater to regional markets, including India.
American Standard positions itself as a provider of dependable and quality bathroom solutions in the Indian market. The brand offers a significant warranty period on its products, which can vary but reflects its commitment to quality.
The brand is perceived as reliable and traditional, with a focus on longevity and functionality in the Indian market.
Roca
Roca began its journey in Spain in 1917 and has become a respected name in bathroom products worldwide. It entered the Indian market to bring its international expertise and design sensibility.
Roca's portfolio includes a broad range of products such as toilets, basins, faucets, bathtubs, and bathroom furniture.
Strengths: The brand is synonymous with design innovation and quality. Roca is also known for its commitment to sustainability, with products designed to save water and energy.
Weaknesses: Roca's pricing can be a bit steep for cost-conscious consumers, and while its designs are cutting-edge, they may not appeal to everyone's taste.
Manufacturing: Roca operates several manufacturing plants globally and has made significant investments in its Indian manufacturing base to serve the local market more effectively.
Roca positions itself as a premium brand in India, often associated with contemporary design and innovation. Roca provides a comprehensive warranty that varies across different product categories, underlining the brand's promise of quality and durability.
In India, Roca is perceived as a brand that offers modern and high-quality bathroom solutions, appealing to a segment of consumers looking for the latest in bathroom design and technology.
Duravit
Duravit has its roots in Germany and was founded in 1817. It has a history steeped in craftsmanship and design, entering the Indian market to offer premium bathroom furnishings. They have an extensive range that includes ceramic sanitaryware, bathroom furniture, bathtubs, and wellness systems that often feature sleek, minimalist designs.
Strengths: Duravit's strength lies in its design excellence, often collaborating with renowned designers to create products. It is also known for its durable materials and quality finish.
Weaknesses: The brand's premium pricing makes it less accessible for the general population. Moreover, its minimalist design may not cater to all local preferences.
Manufacturing: Duravit has established production facilities in several countries. In India, it leverages both local manufacturing and imports to deliver its wide range of products.
The brand positions itself as a high-end provider of bathroom solutions, targeting affluent consumers looking for a blend of luxury and function. Duravit offers lengthy warranties, indicative of their trust in product durability and their commitment to customer service.
In India, Duravit is seen as a luxury brand with a reputation for high quality and exquisite design in the bathroom space.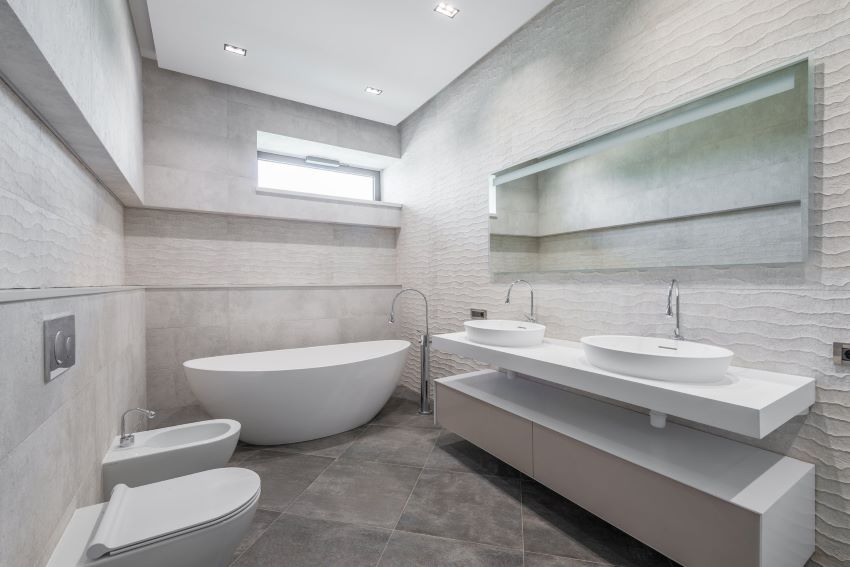 Parryware
Originating in India, Parryware has been a familiar name in the Indian sanitaryware market since its inception in 1952. Parryware was taken over by Roca group took over in 2006 and EID Parry became a 100 per cent subsidiary of the Roca group in 2010. Parryware has become synonymous with affordable quality. The brand offers a broad range of products including faucets, bath accessories, washbasins, and closets.
Strengths: Parryware's main strength is its strong distribution network across India and its value-for-money proposition. The brand has a reputation for being durable and reliable.
Weaknesses: While affordable, Parryware may not have the same level of prestige or design innovation as some of its international competitors. The focus on affordability can also mean less investment in cutting-edge technology.
Manufacturing: The brand boasts extensive local manufacturing across India, promoting the idea of Indian craftsmanship.
Parryware positions itself as a value leader in the Indian market, accessible to a wide demographic, from middle-class households to commercial projects. It offers a competitive warranty period for its products, reinforcing the brand's reliability and customer-first approach. The brand is perceived as a go-to for practical and budget-friendly bathroom solutions in India.
Villeroy & Boch
Villeroy & Boch is a European brand that originated in 1748 in the Lorraine region, which is now France and Luxembourg. It's one of the oldest brands globally in the bathroom industry and has a strong presence in India's luxury segment. The company's offerings include premium ceramic sanitaryware, refined bathroom furniture, and sophisticated wellness systems.
Strengths: The brand's main strengths are its heritage, innovative design, and premium quality. Villeroy & Boch is recognized for its luxurious materials and elegant aesthetics.
Weaknesses: The high price point is a considerable limitation for wider market penetration in cost-sensitive markets like India. Additionally, its European design language may not always appeal to Indian tastes, which can be more eclectic.
Manufacturing: While the brand is headquartered in Europe, it has manufacturing facilities across the globe and utilizes a mix of local production and imports to serve the Indian market.
Villeroy & Boch positions itself as an exclusive luxury brand, targeting the upscale segment of the market with its sophisticated and design-led products. They offer long-term warranties that reflect their commitment to quality and customer satisfaction.
In India, Villeroy & Boch is seen as a status symbol, offering high-end bathroom luxury and European charm.
Somany
Somany has been an established brand in the Indian tiles sector since 1969 and later expanded into sanitaryware and bath fittings. Their range includes ceramic wall and floor tiles, polished vitrified tiles, digital tiles, sanitaryware, and bath fittings.
Strengths: Somany's strength lies in its innovation in the tile industry and a growing presence in the sanitaryware segment. Its reputation for quality and the breadth of design options are also key advantages.
Weaknesses: As with many expansive brands, maintaining consistency in quality across such a diverse product range can be challenging. In sanitaryware, it's still building its market share and recognition.
Manufacturing: Somany operates several manufacturing plants in India, harnessing the local expertise and materials to produce their offerings.
The brand is positioned as innovative and design-forward, targeting customers who value both aesthetics and functionality in their homes. Somany provides warranties on its products, reinforcing its promise of durability and trust.
Somany is viewed as a progressive and trustworthy brand, known for its wide range of high-quality tiles and an increasing presence in the sanitaryware market.
Kajaria
Kajaria Ceramics started its operations in 1985 and is today the largest manufacturer of ceramic/vitrified tiles in India. Although primarily known for its extensive range of tiles, Kajaria has expanded its offerings to include sanitaryware and bathroom fittings, providing a full suite of bathroom products.
Strengths: Kajaria's strengths lie in its strong brand recognition in the tile industry and its commitment to quality and durability, which it has successfully extended to its sanitaryware line.
Weaknesses: As a relatively new entrant into the sanitary ware sector, Kajaria is still working on establishing itself in this category and does not yet have the same level of brand association as it does with tiles.
Manufacturing: The company boasts several state-of-the-art manufacturing facilities across India, focusing on leveraging the latest technologies and maintaining high quality standards.
Kajaria is positioned as a leader in the tiles market, with its sanitaryware segment pitched to leverage this standing by offering quality and reliability. It offers satisfactory warranty coverage, showcasing its commitment to customer assurance and product reliability.
Kajaria enjoys a solid reputation for its tiles and is perceived as a growing and promising brand in the sanitaryware and bathroom fittings market.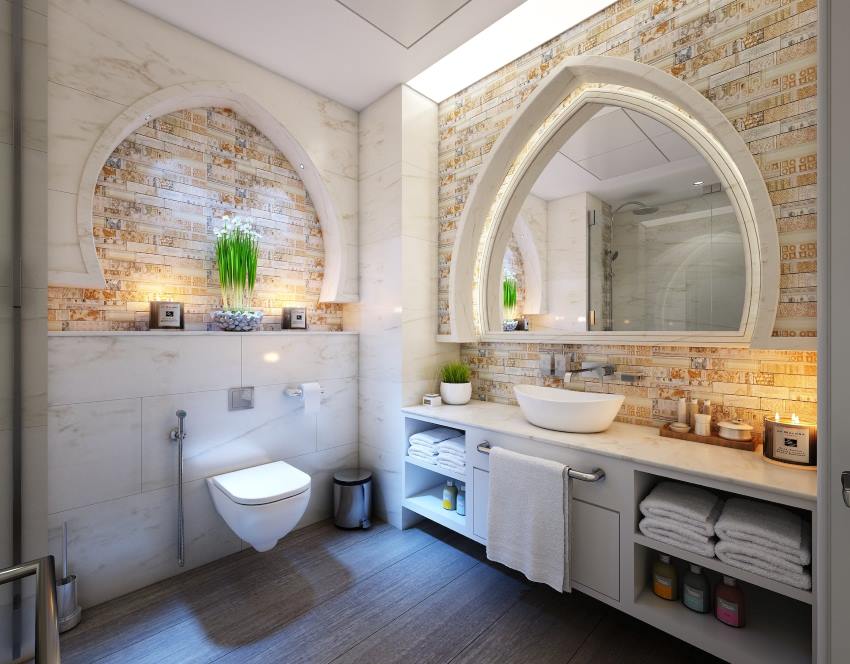 Top Brands for Sanitary Ware – Products, Strengths, Weaknesses and Price Positioning
| | | | | | |
| --- | --- | --- | --- | --- | --- |
| Brand | Origin | Products | Strengths | Weaknesses | Price |
| Jaquar | India | Faucets, Showers, Sanitaryware, Lighting | High-quality products, strong after-sales service | Competition in premium segment | Mid-range to High-end |
| Kajaria | India | Tiles, Sanitaryware, Bath Fittings | Leadership in tile manufacturing, expanding product range | Newer to sanitaryware, intense tiling competition | Mid-range to Premium |
| HSIL (Hindware) | India | Sanitaryware, Faucets, Wellness Appliances | Innovation, extensive distribution network | Managing broad product range | Economy to Premium |
| Cera | India | Sanitaryware, Faucetware, Tiles | Wide product range, value for money | International brand competition | Economy to Mid-range |
| Somany | India | Tiles, Sanitaryware, Bath Fittings | Design variety in tiles, growing in sanitaryware | Quality consistency across range | Economy to Mid-range |
| TOTO | Japan | High-end sanitaryware, Faucets, Advanced toilets | Cutting-edge technology, Superior quality | Higher cost, niche market in budget-conscious segments | Premium to Luxury |
| Roca | Spain | Sanitaryware, Faucets, Bathroom furniture | International design, Wide range | Premium pricing compared to local brands | Premium |
| Grohe | Germany | Faucets, Shower systems, Sanitary fittings | Innovative features, Sustainability efforts | High price points, Competition with well-established brands | Premium to High-end |
| Duravit | Germany | Designer sanitaryware, Bathroom furniture | Design excellence, High-end materials | High-end market focus, Price sensitive market | Premium to Luxury |
| American Standard | USA | Sanitaryware, Faucets, Wellness products | Tradition of reliability, Wide distribution | Competition with budget-friendly brands | Mid-range to Premium |
| Kohler | USA | Sanitaryware, Faucets, Luxury bath fittings | Luxury branding, High-quality products | Premium pricing, Selective distribution network | High-end to Luxu |
Shilpa Ahuja is a designer and editor of Decorisk Magazine. She has worked in hotel interiors at The Park Hotels, India, and has completed several home interior design projects as a freelancer.
She completed her Masters in Design Studies (MDesS) degree from Harvard University Graduate School of Design. She also has a Bachelor degree in Architecture (B.Arch) from Chandigarh College of Architecture. Her work has been published in Indian Design & Interior magazine and exhibited at Harvard University and at Aroma Hotel, Chandigarh.
Shilpa is also the Editor-in-Chief of Shilpa Ahuja Digital Media, which includes ShilpaAhuja.com, one of India's most-read digital fashion magazines. Originally from Chandigarh, she is currently based in Chennai, and can be reached at [email protected].