Candles can add a touch of calmness and warmth to any setting. We share all you ever needed to know about how to decorate candles to gel with your mood.
Candles have been used to light up our lives for thousands of years. Dating back to the Egyptian and Roman periods, the use of candles started with the dried bunch of reeds and wick candles made out of animal fat… and then the beeswax candles which finally evolved into the shapely and decorative candles that we use today.
If you think candles are the domain of Christmas and Diwali, you may want to read more. There are so many different types of candles, such as floral, eco-friendly, floating, gel candles, scented, et al… You can use candles for decorating living spaces and giving a perfect backdrop to an atmosphere of your choice. Using the right combination can give your room a dramatic glow that flows with your mood.
So get set to enter the dream world and pamper yourself with a soothing scented setting.
Types of Candles for Home Decor
Before we get into our guide on how to decorate candles, let's first take a look at different types of candles every home decor lover should know about:
Taper Candles
The most common and classic type of candles that you see all over churches are taper candles. They are thin and tall, but they usually can't stand without a candle-holder. This makes them one of the outdated choices for modern home decor, as they produce soot, wax spills and can easily fall over.
Pillar
Pillar candles are some of the most common types. They are tall and can stand without candleholders, but not as tall or thin as taper candles, so they don't fall off easily. So they work perfectly for bathrooms, Christmas decor or living room. People also place them frequently in jars or on protective bases on wedding tables.
Flameless Candles
Made out of plastic, these candles don't have wax, wick or actual flame. Instead, they have a battery to power them, but they look almost exactly like real candles because their flame flickers. This makes them beautiful and very safe, especially for bedrooms where you may like candles burning while you may doze off (I have some in my own room). Or with kids.
Floating
Floating candles are short and small candles, usually about half-an inch tall. They come in aluminium cases that, in fact, collect their wax after burning, so no wax spills on your table. They can therefore, float on water, and you can decorate them in a bowl of water where they create some dynamic decoration.
Tea Light
Tea-light candles are small and come in metal or glass containers. We usually decorate them in bunches, since they produce a small flame. However, they burn out quickly, so they work well for parties, Thanksgiving or such temporary decoration.
Candle Pot
Potted candles come in glass pots or jars. They are great for bathrooms, waiting rooms or offices because you don't have to worry about wax spills or safety concerns. In fact, these days, candle pots are candle decoration ideas for tables for writing desks or living rooms. Many candle-brands make candle pots with scented candles, and those come with a lid, which is easy to store.
Liquid Wax
These candles are made from oils like paraffin oil or mineral oil, and come in glass jars. They don't produce soot and smoke and are a clean option for candle decoration design.
Beeswax
Candles that are, as the name suggests, made out of beeswax burn longer and cleaner. In fact, they even help to clean the air of allergy-causing pollutants.
Soy Wax
Again, these last longer and burn cleaner than regular candles, and are a bit more pricey. They also don't produce that black soot.
How to Decorate Candles According to Type of Interior Design
The first thing to know about is how to create a mood with candles. Let's look at some different types of interior design, and how to decorate candles for each:
Urban Modern
If you have an uber-mod home, go for flameless candles, decorate them on your dresser or the corner table of your living room along with a large flower vase. You can also go for candle pots in different flavors for your bedroom.
Minimalist
Liquid wax candles would add a modern twist to your bathroom. Or go for small tea-light ones in glass jars. You can also try some minimalist candle holders in glass, steel or ceramic for your dining table.
Industrial
Deco metal candle holders would certainly give your home an extremely cool look. Decorate them near your entrance. You can also try large pillar candles in iron cages in your living room.
Vintage Style
If you have a vintage interior decor, the best candle ideas would be taper or pillar candles in classic bronze or glass candle-holders in your parlor. You can also go for candelabras in your dining room.
Rustic
I love rustic themes in interior design. Try tea light candles or beeswax ones, which would certainly give a more rustic look. You can decorate candles in handmade wooden candle holders in your garden, next to some planters or on your patio table along with some succulents.
French Country/ Farmhouse Cottage
Candle sets would be the best bet for your home. Create some classic sets using shades of white and place them over the fireplace mantel along with flower vases. You can also try liquid wax candles or glass jars on your dining or center table.
Bohemian
Decorate floating candles in a shallow bowl on your center table. Or go for different types of wax like soy wax. You can place your candles in bohemian candle holders like colored glass holders, Moroccan lanterns, or hanging candle-holders made with rope or macrame.
Coastal
If you have coastal interior decor, go for some coastal color themes in candles and holders like white, turquoise, sea green and baby blue with cream. You can place some tea-light candles in coral-shaped ceramic holders or shell holders. You can also fill a pot with beach sand, sea-shells and star-fish decoratives along with small wax-less candles.
Creative Candle Decor Tips for Unique Ambience
Wanna do something different with your candles? Read on. With these handy tips, you can create any theme to suit your taste without a hitch. All you have to do is choose one, stick to it… and add a little bit of effort. Then just park yourself and relish in your creativity. Here are some ideas you could use:
· Use huge sculpture-like candle holders to create a new setting. Choose unusual materials and textures, like carved stone and wood instead of the clichéd wrought iron or plastic. Match the candle-holder with your furniture or curtains to create a classy décor.
· Create a royal ambience using candle stands in copper/bronze. Keep large perforated candle-holders on the floor along with smaller pieces of decorations in the same material such as planters or statues. This will set up an arcade of interesting shapes against a mysterious silhouette. As well as the reflective metal will complete the whole setting.
· Using Easter, kids and beaches as a theme is a passé. Think of your own theme. Turn your likes into themes, say, cowboy, Egyptian, modern, colorful, orchards, romantic… or simply anything else you can think of – wild or classy – it'll speak of you.
· Add some drama by making a candle bowl. Place pebbles in it along with other objects of your choice to coordinate it with your home interior. Then fill it with water and let your favorite floating candles on its surface!
· Using many candles of varying heights can also help you achieve a spectacular ambiance. Keep taller candles followed by a group of smaller ones, making a dynamic arrangement of flames. P.S. – Remember to vary the color and the shape only slightly among these candles.
Other Elements to Decorate with Candles
· This is one of the pro ideas on how to decorate candles that restaurant and hotel designers often use. Using dark mirrors as a backdrop to multiply the blaze can also do the trick. This can work well for your mantle, bathroom or living room.
· Create a dark vista by blending various items in your setting. For instance, candles used along with flowers can make an amazing combination. Use a cluster of three tall clear glass flower vases in varying heights. Keeping the theme monochromatic set small candles randomly and sprinkle rose petals around to complete your assembly. This can work well for your bar, party or dining table.
Color – The relationship between colors and moods is like seashells and beaches. For a romantic effect use darker tones of red, whereas a fresh mood calls in for variations of white. A combination of two contrasting hues can also give you an elegant feel. Match your candle stand or jar with your cushions, chair or rug.
Fragrant Candles: How to Decorate Candles
Tips on how to decorate candles can't be complete without the mention of how to choose your scents. Candles used in aromatherapy are perfumed with natural oils and aromatic essences. You can choose from amongst the wide range of fragrances to suit your mood.
· Use lavender and herb candles for a calming effect.
· Add passion and romance to your life with a combination of niroli and rose or ylang ylang and mimosa.
· Try lighting sage and citrus candles for your pamper parties.
· Win all your battles by lighting bergamot and mandarin candles before any big day in your life.
· For your perfect periods of rejuvenation use patchouli and clove candles in your bathroom.
Hope our guide on how to decorate candles was helpful. Candles can unbelievably change your mood in an instant, adding a dash of mystery to everything. You can decorate them in your living room for a romantic night with your partner, or use them in your patio for a dinner with guests. Or just light some up in your bathroom for some me-time. Be it for aromatherapy or just for the soft romantic side of you, let flames dance your angst away and fill you up with exquisite fragrance.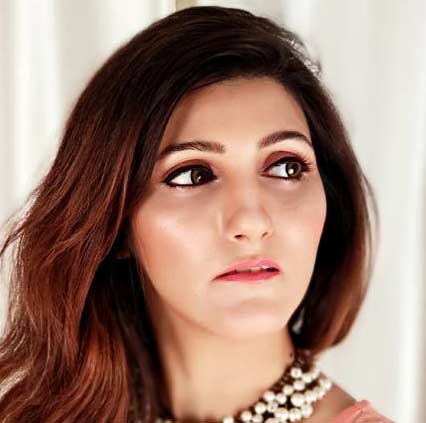 Shilpa Ahuja is a designer and editor of Decorisk Magazine. She has worked in hotel interiors at The Park Hotels, India, and has completed several home interior design projects as a freelancer.
She completed her Masters in Design Studies (MDesS) degree from Harvard University Graduate School of Design. She also has a Bachelor degree in Architecture (B.Arch) from Chandigarh College of Architecture. Her work has been published in Indian Design & Interior magazine and exhibited at Harvard University and at Aroma Hotel, Chandigarh.
Shilpa is also the Editor-in-Chief of Shilpa Ahuja Digital Media, which includes ShilpaAhuja.com, one of India's most-read digital fashion magazines. Originally from Chandigarh, she is currently based in Chennai, and can be reached at [email protected]