From new-generation dusters and brushes to ultra-efficient mops, here is our roundup of the 15 best cleaning products you can find online, which every Indian household needs.
Hello everyone! As we all know, the quarantine has been a new experience for us all. It hasn't been all fun and games though. In India, the cleaning ladies are always a great help, but this year, the lockdown ensured we clean everything ourselves – whether we like it or not.
Well, since my lovely cleaning lady took an extended break even after the lockdown ended, my husband and I decided to raid Amazon and get a load-ful of cleaning supplies and best cleaning tools and what not, so that we at least enjoy the cleaning process.
Best Cleaning Products Online
Whether you're just getting settled into a new grown-up home, or simply trying to become pro at household chores, here's some help. So if you're looking for the best cleaning supplies to find on Amazon India, here's your bucket list.
1. Ikea "Antagen" Dish Washing Brush – Set of 5
Okay, here's the top product in my list of best cleaning products online in India. I have a very similar brush that I got in the local store, and my cleaning lady and I both used it so much that it became a mess! So I ordered a replacement but it was so ergonomically uncomfortable, that I'm instead recommending this Ikea set. And look how pretty they are!
This is a set of 5, so you can use one for dish-washing, another for kitchen sink, and another for bathroom wash basin. The curved handle makes it really easy to go over all the curves of the wash-basin, and you'll really feel like cleaning it every morning! Just squirt your hand-wash over it once, and it'll lather up all over the basin and voila!
2. Scotch-Brite 2-in-1 Bucket Spin Mop
If you have a tiled or marble flooring, a spin mop is a must-have and one of the best cleaning products for housekeeping. The best thing about mopping is mopping itself – easy. But the worst thing about mopping is the wringing – ugh! And this guy here takes all that mess off your hands! Just put this beautiful fluffy mop in the bucket and push several times (which is okayishly fun) and it wrings it for you!
Side note: I have this bucket by Gala, which is a famous brand. But I recommend the Scotch-Brite one because the Gala one's mop handle came off (the plastic part) and hurt my husband's hand! The Scotch-Brite one is what my brother is using (I found it in his Amazon's order history! You're welcome.)
3. Kiwi Dranex Drain Cleaning Powder
Those drains – oh! No matter how much you try to keep 'em clean, they'll eventually clog and make life difficult for you. The expensive solution is to get a domestic waste crusher installed, but that's not even sometimes possible in a rented home. So our quick and cheap solution is the Dranex powder. Just pour the contents of the packet into the drain and then pour a few drops of water onto it. Leave for 15 minutes (it'll stink – so best leave the kitchen for a bit) and yay – clean drain!
4. Habel Non-Slip, Dishwashing Scrubbing Gloves
I have this pair of gloves in pink, and it's a bit large for my hands, but it works. If you have sensitive skin and are doing a lot of washing, scrubbing or pet-grooming, these gloves'll be a good idea. My only problem with these is that the silicone makes the hands sweat in Chennai's humid weather; and they tend to get uncomfortable after a while. So I like to use them frequently, but not every time.
5. Scotch-Brite Household Scrubber Brush & Wipe Combo
This flat brush is one of the best best cleaning products for deep cleaning, as you can easily scrub your bathroom and kitchen tiles with it. The kitchen tiles near the sink area, and the bathroom tiles near wash basin or floor tend to gather a lot of grime. And scrubbing them is never a fun task for me. But it can at least be efficient and quick. So just spray Mr. Muscle bathroom cleaner or Harpic on those and leave for a bit. Then scrub with this guy here and spit-clean!
Hate that perpetually wet sink in the kitchen? I also use this hand-held wiper by Scotch Brite to wipe my kitchen sink after every dish-washing sesh. It makes the sink and the area next to it dry up real-quick, plus the brush is washable itself! Yay! It's also super-long lasting (brownie points).
6. Brush for for Car Seat/Carpet/Mats
I bought a similar one (which is currently unavailable) during quarantine and having been using for sofa actually, as I don't have a carpet. However, it's really soft and of a good size, so it'd even make one of the best cleaning products for bathroom, especially for scrubbing floor corners.
7. Foldable Microfiber Fan Duster
Cleaning ceiling fans is always troublesome, and we tend to delay it as much as possible. But those ugly dusty fans need cleaning, and so far I've been using my broom only. But this foldable duster is on my wish-list and it looks super helpful! You can also use it for dusting shelves, A/C, and nooks and crannies of your car, too. And the duster cloth is removable and machine-washable. It has to be one of the best cleaning products of 2021!
8. Wotra Flat Dry Floor Mop
Okay – let's talk about mops a bit more. I've already recommended the Scotch Brite bucket mop. But that's for your weekly deep-cleaning. For everyday purposes, we just like a quick wipe, to be honest. So we recently got this kind of a mop by Scotch Brite (that's currently unavailable so I found this alternative for y'all). It has a removable and washable microfiber cloth that you attach to the mop. It's great for both dry and wet cleaning.
My husband has especially been loving its ability to stick to hair, as he hated seeing all my stray long hair lying around the house! And he also likes to use it for cleaning spills and shoe-prints, etc.
9. Scotch-Brite Plastic Fiber Broom
Scotch-Brite is obviously one of the best cleaning products names to remember. And those everyday brooms you get have a really short life. So we've recently switched to this one. Its plastic fibers don't come out like those of the soft grass one, and that just makes it long-lasting and easier to use.
10. Mr. Muscle – Kitchen Spray
I've lived on my own for way over a decade now, but I first got the cleaning responsibilities when I graduated from university in the States (before that, it was always dorms or serviced apartments). And since then, Mr. Muscle has helped me get the kitchen and bathroom tiles squeaky clean.
The American version is so powerful one you just spray it on and it cleans the tiles without even needing to scrub them. And the Indian one is not as powerful (perhaps some ingredients aren't allowed here in our country). Either way, this one will make it to any household cleaning products list.
My favorite way to clean a kitchen counter-top is spray Mr. Muscle a few times here and there, then just wipe it with a rag or sponge. And finally, wipe it once more with a clean wet rag or sponge.
11. Gala Double Lip Wiper
Since my old bathroom wiper was becoming increasingly black (from blue), this is the replacement I got. And I tell you it's beautiful and so smooth on the floor, and leaves it just like you want – dry. Actually, it's not ultra efficient, sometimes it just slips over the floor and you have to find the right side to wipe from. But overall its slick-factor makes me want to wipe all over again! Just kidding!
12. Ada Dish Cleaning Brush
If you like to really scrub your dishes clean, here's one of the best cleaning products for you. This one has a soap dispenser too and detachable parts that can be cleaned separately. Perfect for scrubbing those filthy pressure cooker lids and kadhai corners!
Bonus tip: if your dish just won't clean, use some baking soda on it and then scrub.
13. Ivaan Long Bottle Cleaning Nylon Brush
One of the best cleaning products for kitchen, a bottle brush is always necessary. If you have a baby, it'll be extra helpful to clean those pesky milk bottles with. And otherwise, you can use it to clean all your water bottles, jars and storage boxes.
14. Primeway Multipurpose Spray Bottle
Mr plants love spraying on – it's like rain to them! The spray not only helps keep the leaves clean, green and shiny, it also provides them nourishment right at the leaf level. Just make sure you're not over-spraying, as too much humidity can sometimes develop diseases on the plant. Once a week is good, or twice in mid-summers. Avoid spraying in the rains or during really cold winters.
15. Scotch-Brite Kitchen Sink Brush with Refill + Bottle Cleaner Brush + Kitchen Wiper Combo
Here's a great alternative to the brush and sponge I showed before. While I use the Scotch-Brite sponge to dry my own sink, my mom uses a tiny wiper, which is just as efficient.
Also, here's a bonus one that's not exactly a cleaning supply, but will help your kitchen be cleaner nonetheless:
16. Kitchen Sink Organizer Corner Tray
The one thing you totally want to avoid in the kitchen is storing wet dish-sponges in a box, as the water will make them really smell, and it's grounds for bacteria. So getting a corner tray can help you keep organized. This is another product I found in my brother's Amazon order-history, and I've added it to my wish list already!
So I hope this list of best cleaning products was helpful. Do you already use any of these? And which ones will you be using now? Write your own reviews and wish list items in the comments below to help out the fellow readers!
<3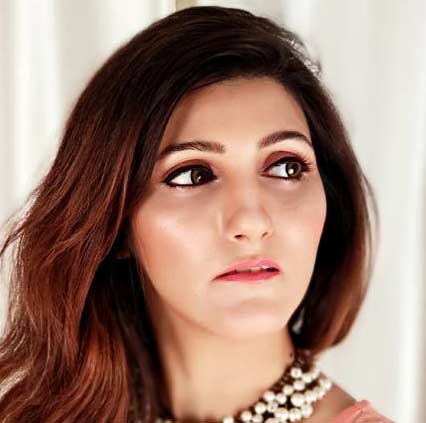 Shilpa Ahuja is a designer and editor of Decorisk Magazine. She has worked in hotel interiors at The Park Hotels, India, and has completed several home interior design projects as a freelancer.
She completed her Masters in Design Studies (MDesS) degree from Harvard University Graduate School of Design. She also has a Bachelor degree in Architecture (B.Arch) from Chandigarh College of Architecture. Her work has been published in Indian Design & Interior magazine and exhibited at Harvard University and at Aroma Hotel, Chandigarh.
Shilpa is also the Editor-in-Chief of Shilpa Ahuja Digital Media, which includes ShilpaAhuja.com, one of India's most-read digital fashion magazines. Originally from Chandigarh, she is currently based in Chennai, and can be reached at [email protected]